THE ZIERING TUNNEL TECHNIQUE
THE ZIERING TUNNEL TECHNIQUE
Reducing tension on the donor line and minimizing the appearance of the donor scar and is a high priority for most hair transplant patients. The Ziering Tunnel Technique is a hair transplant technique for reducing tension in donor closure during hair transplant surgery. Eliminating tension on the donor closure area typically results in a scar that is barely visible. Developed by Dr. Ziering, the Ziering Tunnel Technique has been taught to other surgeons at international conferences and is being adopted by hair transplant surgeons around the world.
Tunnel Technique - Doner Strip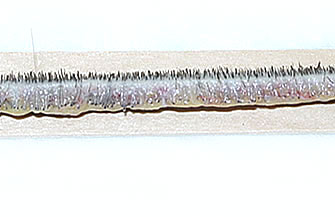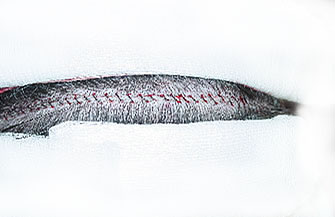 IMPROVING THE ART OF HAIR TRANSPLANT SURGERY
Always looking for ways to improve patient outcomes and enhance the patient experience through improved surgical techniques, Dr. Ziering's Tunnel Technique reduces healing time and increases a patient's overall comfort level post-operatively.
Patients come from all over the country and even the world to consult with the Ziering team of seasoned hair loss experts.  We work with our patients to develop highly individualized hair restoration treatment plans that help them achieve their aesthetic goals regardless of where they live with many patients consulting with our team virtually.  For patients who have to travel to one of our state-of-the-art surgery clinics, we are pleased to recommend suitable accommodations for your stay.  
READY FOR THE NEXT CHAPTER OF YOUR LIFE?