Cutting Edge Hair Loss Treatment
If you are experiencing hair loss, Z-Factors may be the solution. Z-Factors are one of the newest and most advanced hair loss solutions available at all Ziering Medical locations. The Z-Factors treatment includes abundant naturally occurring nanoparticles, including Growth Factors, Cytokines, Extracellular Vesicles, Peptides, Proteins, and Hyaluronic Acid, which are applied topically to the scalp. 
Z-Factors do not require drawing a patient's blood or administering anesthesia to a patient's treatment area, unlike Platelet Rich Plasma (PRP) treatments. PRP is an effective treatment for hair loss, but it also comes with some risks. Z-Factors do not create inflammation, making them a safer and more reliable option. If you are looking for a non-invasive and highly effective solution to your hair loss woes, look no further than Z-Factors. This innovative and advanced hair loss treatment strengthens your hair giving it a fuller, healthier appearance.
Further, Z-Factors are not known to create inflammation, whereas PRP triggers an inflammatory response, which is not good for hair health or hair growth. You deserve to have beautiful hair without worrying about the side effects of other treatments. 
Z-FACTORS ARE A NEXT GENERATION HAIR LOSS TREATMENT
Because we recognize that every patient is an individual, we offer a wide range of oral, topical, and surgical options to develop custom treatment plans that help our patients manage the progressive nature of hair loss. 
 Z-Factors are one more treatment option that may be used as a stand-alone therapy or in conjunction with hair transplant surgery with the following benefits: 
May slow down, halt, or reverse follicular miniaturization 

May increase the caliber of existing hair 

May repair broken or damaged hair 

May increase blood supply to the follicle 

May improve overall hair health
And best of all, it is a quick, in-office procedure that does not require anesthesia, and there is no downtime. Z-Factors are 1/1000th the size of a cell and are powerful messengers with more than 1,000 signaling proteins: 
Anti-inflammatory cytokines 

Angiogenic growth factors 

Anti-tumor signals 

Inhibit cell death 

Regenerative and healing signals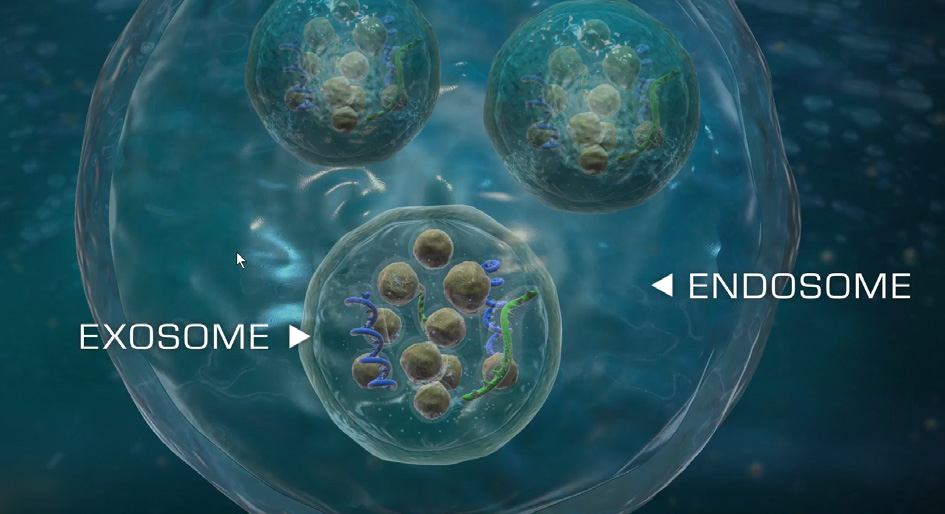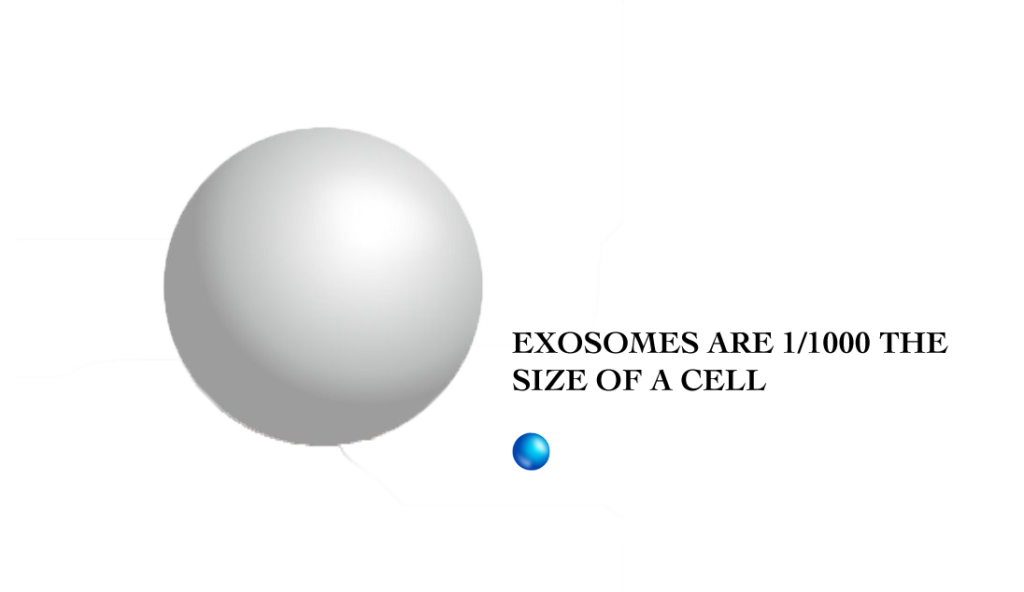 Z-Factors is a hair loss treatment that is applied directly onto the scalp which promotes hair health and growth. Exosomes play a key role in regulating communication between stem cells. Exosomes from young stem cells are responsible for rejuvenating the older cells. This healing mechanism can now be used in regenerative medicine such as exosome therapy.
Exosome therapy for hair loss is the newest frontier in hair cellular regeneration techniques. This therapy can improve signaling between cells, reduce inflammation and cause cells to regenerate. It can modify the body's immune response when it is not healthy and repair damage such as hair loss caused by stress or injury.
Z-Factor therapy is an in-office treatment that is prescribed and customized for each patient depending on the amount of hair loss, the thinning areas being treated along with the desired outcome. The full benefits of Z-Factor therapy may take months to emerge, and as with any medical treatment, results will vary from patient to patient. Routine treatments may be required to maintain results. Z-Factors (medical services, namely administering a protein-based therapeutic) is a service offered at Ziering Medical.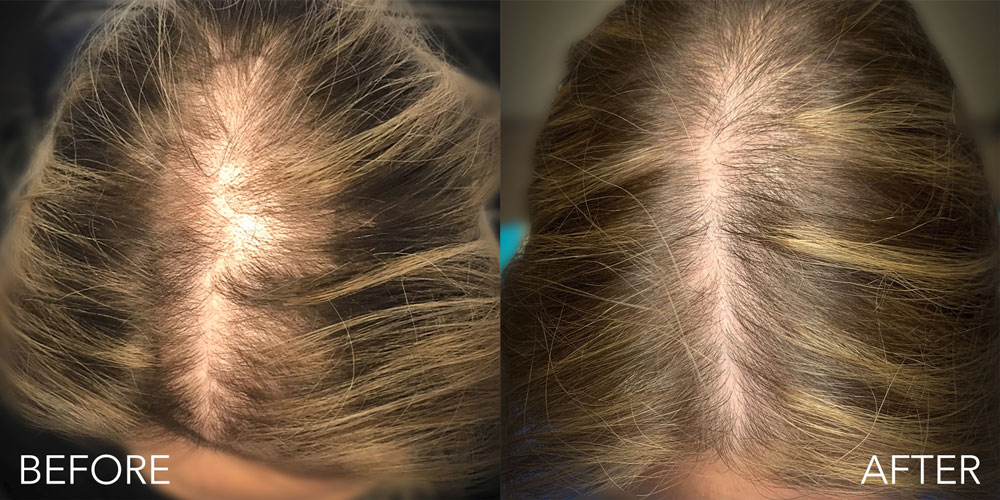 Z-Factors results, pictured from above. 
Non-Surgical Treatment with Z- Factors, Showing Pre-Treatment and 10 Weeks Post Treatment
Schedule Your Private Consultation with a Ziering Physician to Learn More about Z-Factors.
READY FOR THE NEXT CHAPTER OF YOUR LIFE?