AFRICAN AMERICAN HAIR TRANSPLANT RESULTS
1500 Follicular Units | 1 FUE Hair Transplant + Z-Factors, Showing Pre-Op and 7 Months Post Op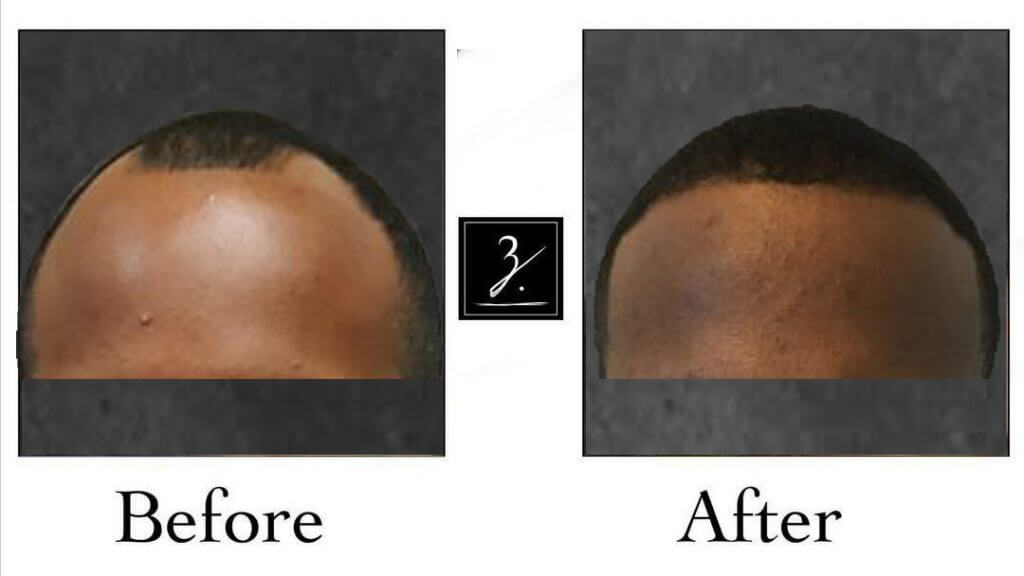 1606 Follicular Units | 1 FUE Hair Transplant, Showing Pre-Op and 18 Months Post-Op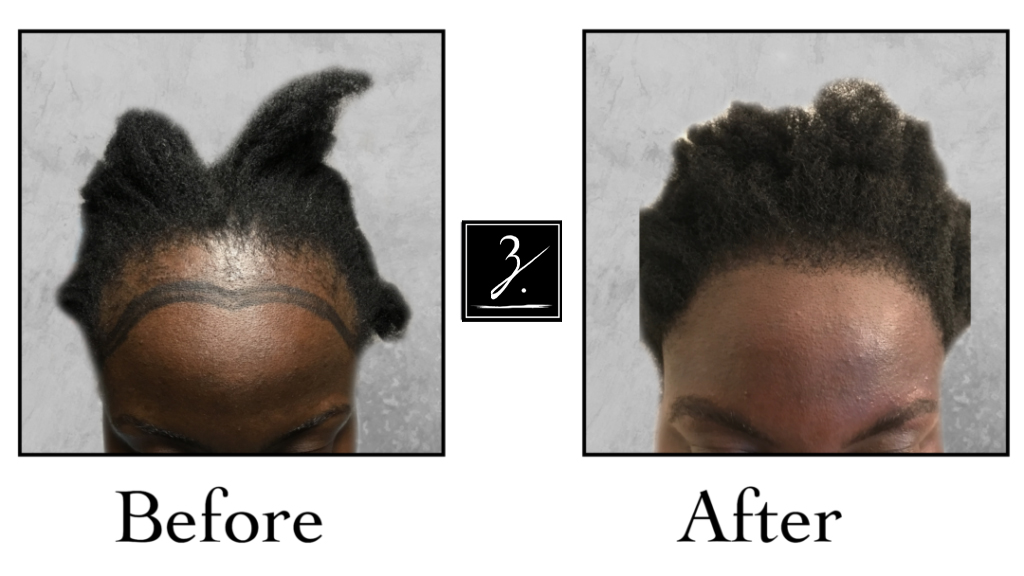 2500 Follicular Units, 1 MDEE (Formerly Known as FUT) Hair Transplant Procedure, Showing Pre-Op and 17 Months Post-Op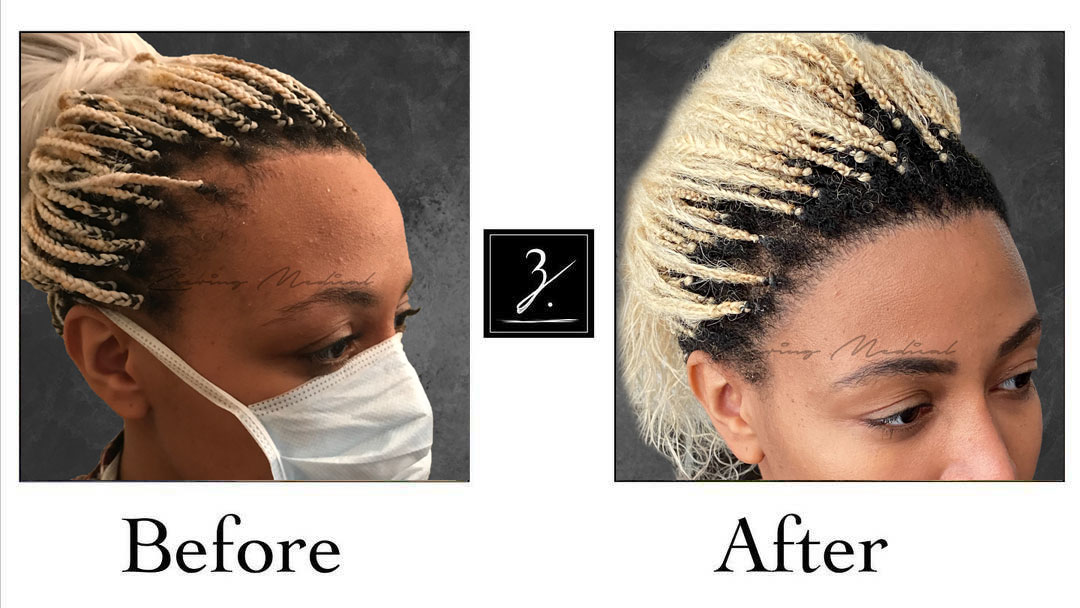 2960 Follicular Units, 1 MDEE (formerly known as FUT) Hair Transplant Procedure to camouflage the hairline scar from a forehead reduction procedure, Showing Pre-Op and 12 Months Post Op + Z-Factors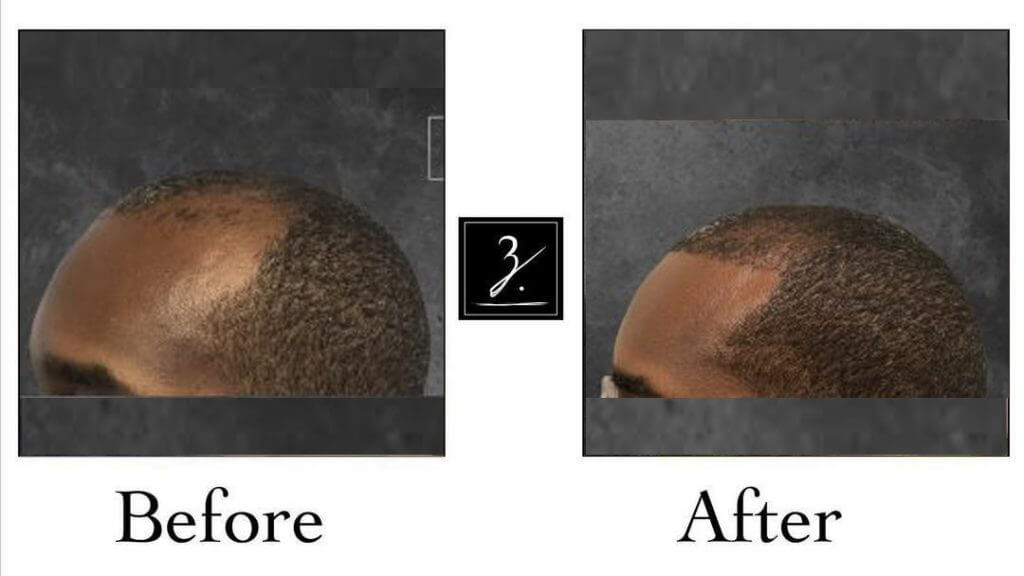 2669 Follicular Units| 1 Hair Transplant for Crown and Hairline Restoration, Showing Pre-Op and 14 Months Post Op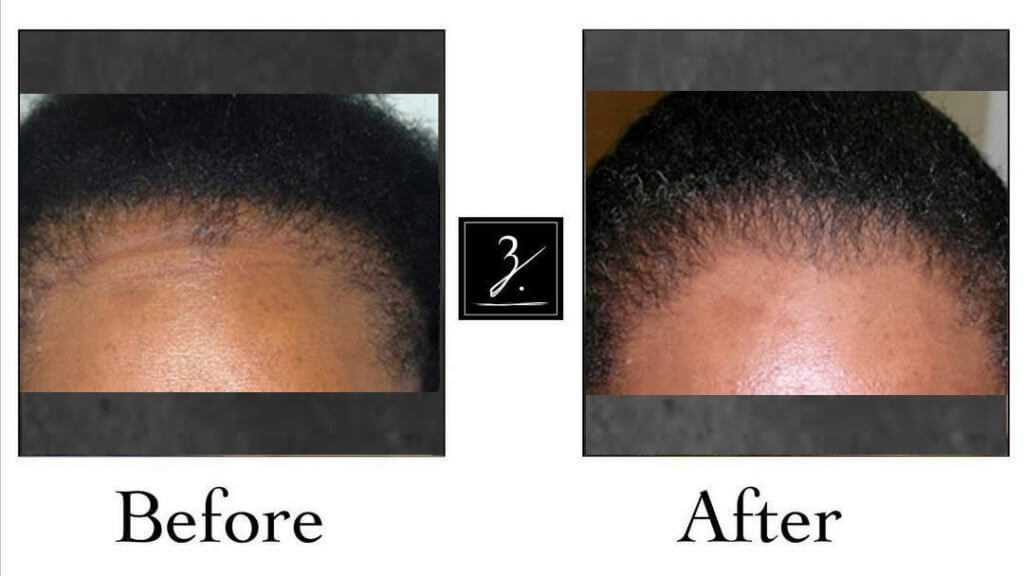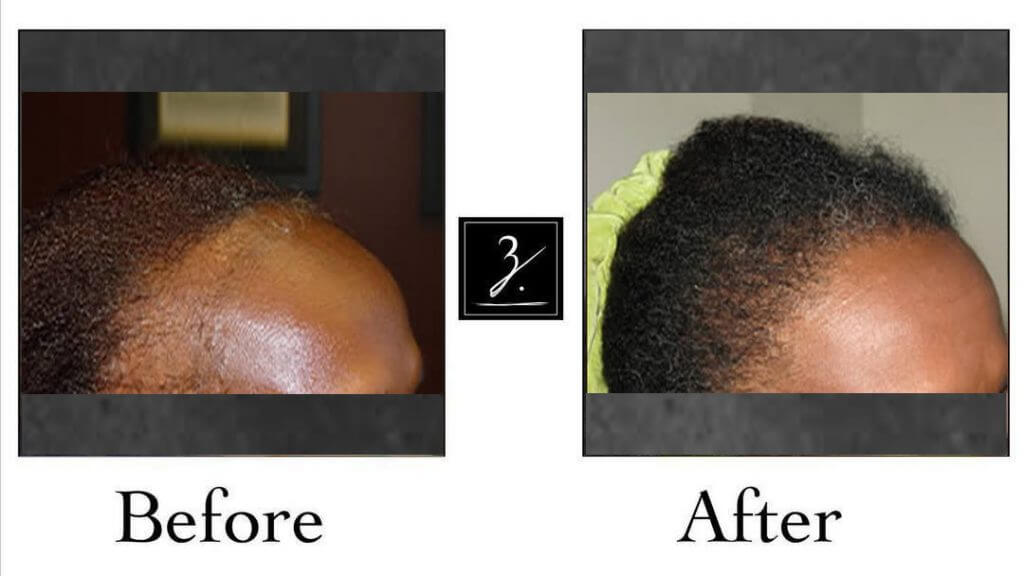 2576 Follicular Units| 1 Female FUT Hair Transplant, Showing Pre-Op and 6 Months Post-Op
2000 Follicular Units | 1 FUE Corrective Hair Transplant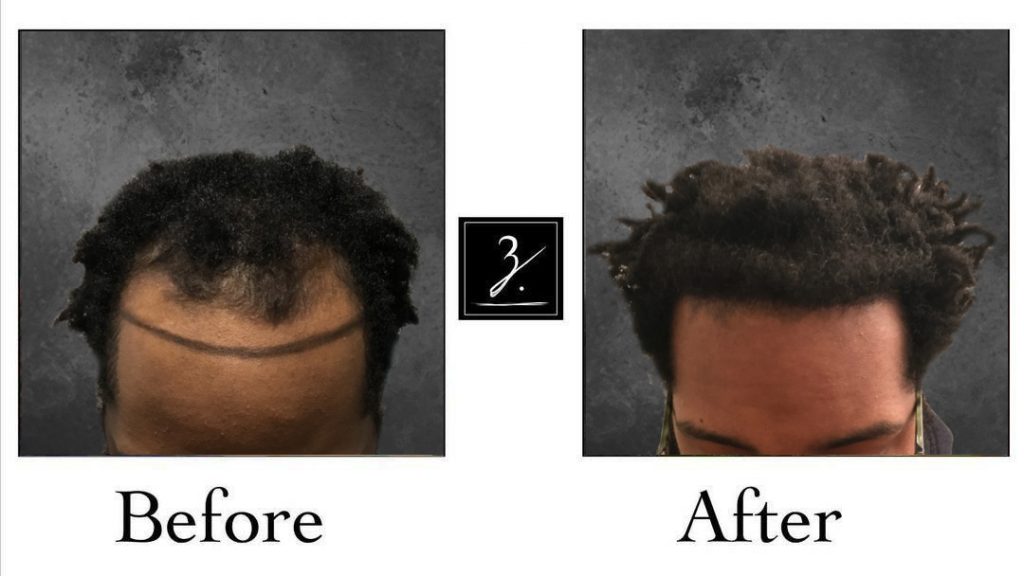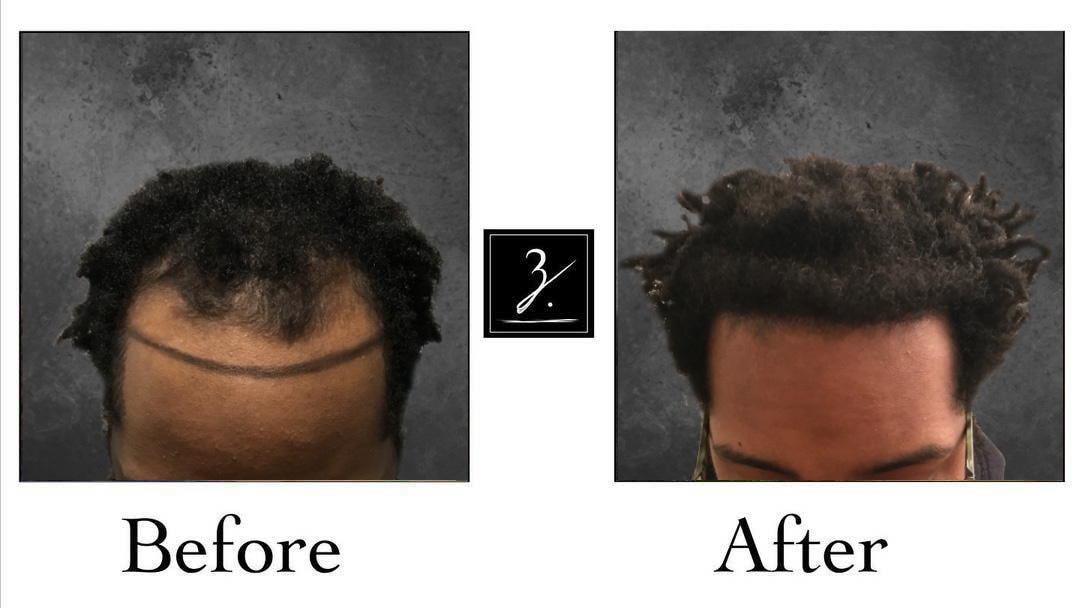 2325 Follicular Units | 1 MDEE (Formerly Known as FUT) Hair Transplant, Showing Pre-Op and 8 Months Post-Op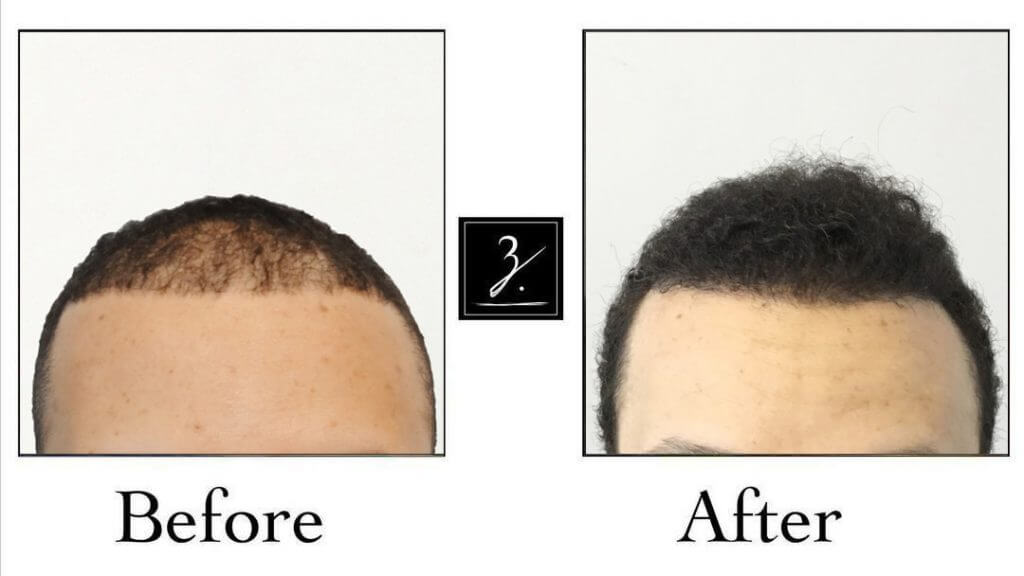 5270 Follicular Units | 2 MDEE, formerly known as FUT Hair Transplants, Showing Pre-Op and 12 Months Post-Op Second Procedure
2750 Follicular Units| 1 FUE Hair Transplant + Z-Factors, Showing Pre-Op and 8 Months Post-Op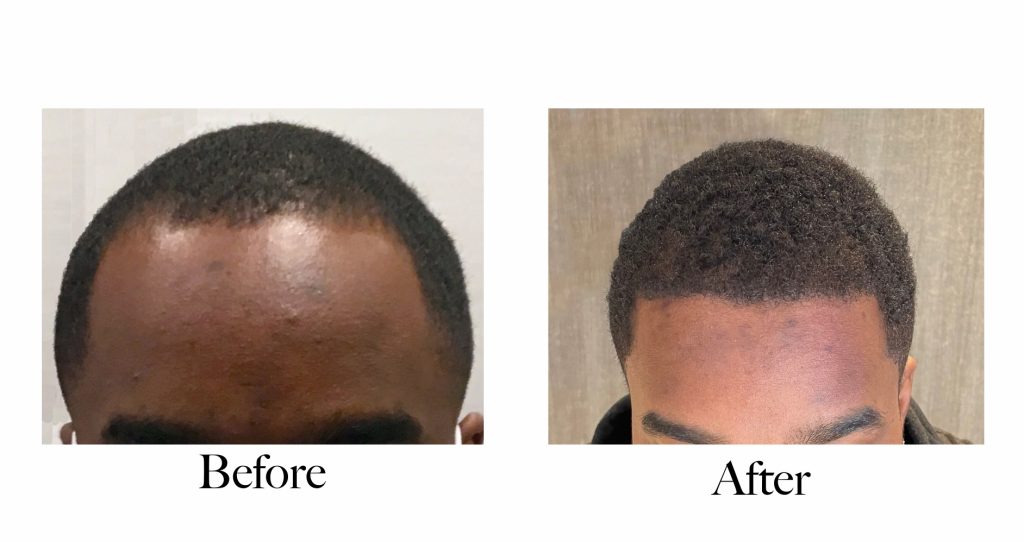 2006 Follicular Units | 1 FUE Hair Transplant, Showing Pre-Op and 14 Months Post-Op
1607 Follicular Units| 1 FUE Hair Transplant, Showing Pre-Op and 10 Months Post-Op
This patient can't hide her smile after seeing her results one year later!
1 Year Post Op Female Hairline Restoration
Procedure: FUT Grafts: 2650 Follicular Units
This particular individual, recognizing the initial signs of hair loss, chose no to delay the surgical procedure.

He is super satisfied with the results!

I was very pleased with the cosmetic results of my surgery and I was equally pleased with the caring service of the medical center's staff. The procedure was painless. I was given pain medication, but I did not even require it post surgery. The procedure room was antiseptic but very comfortable. I was able to watch three videos, listen to some music and have a great lunch. I would like to thank Dr. Ziering and his staff for their caring professional demeanor. They made a day in surgery, strange to say, a most enjoyable experience.
Dr. Ziering is a prince of a man and an individual that listens intensely to your questions and without hesitation gives you a straight answer. I also enjoyed his humor during my surgery. He is an exceptional surgeon and human being.
My experience with Dr. Ziering and his team exceeded every expectation I had. My hair started to grow within 3 months of the procedure. I have a public-facing profession and many people I encounter don't even know how old I am. I have been told that I look 10 -15 years younger. I applaud and salute the Ziering Medical Team! Thank You!
I have had great results with Dr. Ziering that exceeded my expectations. He created a natural looking hairline that has improved a number of things in my life, not to mention my self confidence. One of the best investments I've made.
READY FOR THE NEXT CHAPTER OF YOUR LIFE?