DRIVEN BY A PASSION FOR CHANGING LIVES
Dr. Craig Ziering and his staff are among the very best in the field of hair transplantation, and they take pride in their accomplishments. Nothing is more rewarding than seeing the reactions our patients have after they complete a hair restoration procedure. Watching each patient's personal transformation, and seeing them stop worrying about hiding their hair-loss and start enjoying their lives, gives our team the biggest sense of satisfaction.
THE ZIERING MEDICAL MISSION
To be global leaders in the field of medical hair restoration.
Founder and Medical Director Dr. Craig Ziering is an industry pioneer, a renowned teacher and the author of many published articles. Even with so many accolades, he constantly pursues new technological breakthroughs, surgical techniques and hair treatment solutions. Hair restoration is his passion, and he stays at the top of his field through ongoing education in the U.S. and abroad, so that Ziering Medical patients can benefit from the latest cutting-edge advancements.
Dr. Ziering handpicks the entire medical staff for their commitment to excellence in hair restoration and to providing unparalleled, compassionate care throughout the entire process.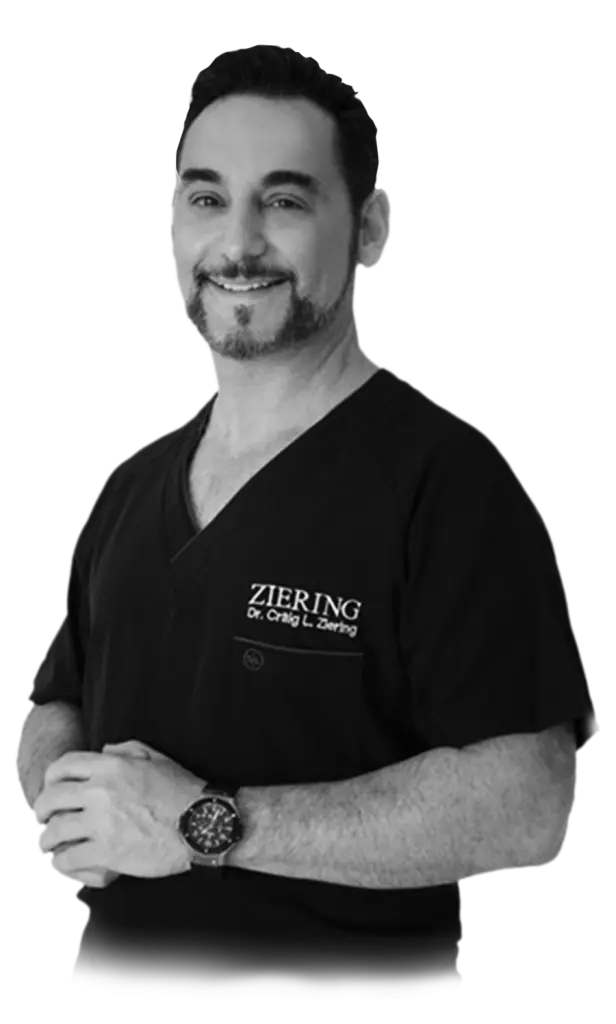 At Ziering Medical, our team puts your well-being first, presenting you with all available options, including non-surgical therapies, surgical hair restoration or a combination of the two. Our surgeons are known for their exceptional artistic eye and ability to restore hair in a way that naturally complements each patient's unique facial anatomy. Our shared purpose is to educate you thoroughly, help you establish realistic goals and expectations, and to create youthful, natural-looking hair, so you can start the next chapter of your life with a renewed sense of self.
Request a Private Consultation