At Ziering Medical, our team is prepared and highly skilled to perform corrective or hair transplant repair cases from older techniques like hair plugs, scalp reductions and more recently overharvesting. 
Hair plug techniques, once a common approach to hair transplantation, resulted in an unnatural appearance due to the use of large, noticeable hair grafts.  Due to the large punches and multiple hair units in a tight space, the skin appeared pitted, or sunken. Further, a lack of artistry in arranging the hair grafts by transplanting the hair grafts in straight rows only enhanced the results of old techniques, making them appear even more unnatural and obvious. Our skilled surgeons specialize in designing a corrective hair surgery to soften the appearance of those larger grafts, assessing the remaining available donor hair, and using either FUE or MDEE, to transplant more natural or smaller follicular units around your existing hair, providing a more natural result, achieving excellent results. 
Scalp reduction surgery, another outdated technique to treat baldness, involves the removal of a portion of the scalp and then suturing together the two edges to reduce the size of the bald or thinning area. This technique left a long scar across the top of the scalp from the front of the head to the back which would be exposed with the ongoing loss of native hair.  Again, our expert surgeons focus on restoring a natural hairline while camouflaging any visible signs of the surgery by transplanting hair into the scalp reduction scar.
Ziering surgeons use the Ziering Tunnel Technique donor closure technique to reduce tension along the donor wound and minimize any visible appearance of linear scars from MDEE surgical procedures. Linear may be camouflaged by using Scalp Micropigmentation (SMP) or by transplanting hair into the linear scar during an FUE procedure.
Hair Transplant Repair Results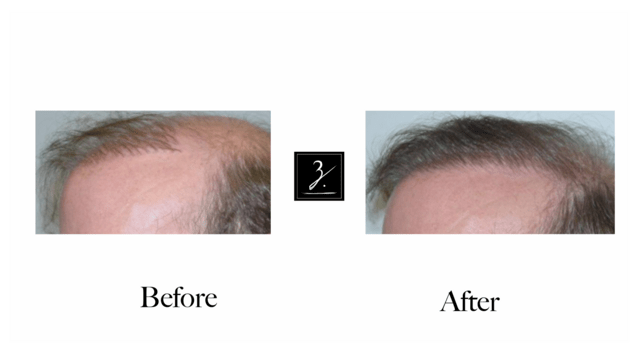 1734 Follicular Units, 1 Hair Transplant Repair Procedure, Showing Pre-Op and 12 months Post-Op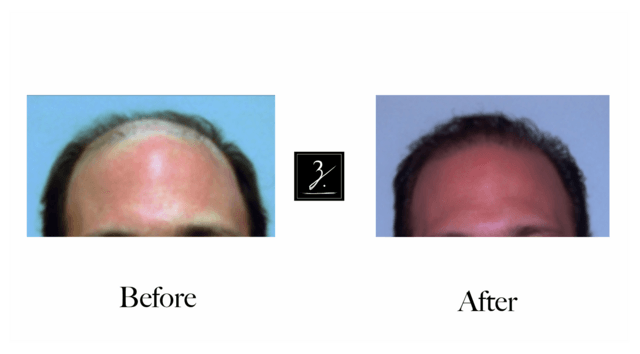 1870 Follicular Units, 1 Hair Transplant Repair Procedure, Showing Pre-Op and 7 months Post-Op
1800 Follicular Units, 1 Hair Transplant Repair Procedure, Showing Pre-Op and 12 months Post-Op
2825 Follicular Units, 1 Hair Transplant Repair Procedure, Showing Pre-Op and 12 months Post-Op
4785 Follicular Units, 2 Hair Transplant Repair Procedures, Showing Pre-Op and 12 months Post-Op Second Procedure
We are committed to providing personalized, effective donor hair management strategies to repair and reverse the unnatural results of hair plugs and older hair transplant techniques. If you've experienced