Next Generation Therapy for Scalp Health and Hair Regeneration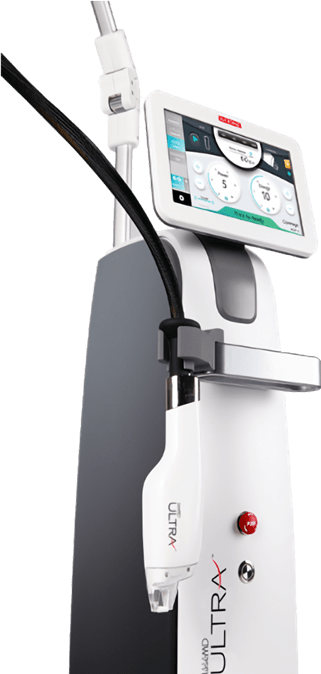 KeraLase is a simple, pain-free procedure performed in our hair restoration clinics which combines laser therapy with the unique, patent-pending KeraFactor® Serum. It is a clinically proven therapy for treating hair loss, improving scalp health, and stimulating hair growth. With hair loss, early intervention is key to delivering the best hair restoration outcomes. This new therapy is available for men and women alike and is a significant development for younger patients looking to preserve as much of their native hair as possible.
STEP ONE: TREAT THE SCALP WITH THE ULTRA LASER
During the first step of this hair loss treatment the areas of the scalp where hair thinning is occurring are treated with the Ultra Laser. This step prepares the scalp, creating the optimal environment for maximum absorption of the KeraFactor® Serum.  As the Ultra® laser with 1927nm wavelength is applied to the scalp, it creates tiny microchannels in the scalp. These micro-channels have been shown to deliver 5 times higher absorption of nano-liposomes.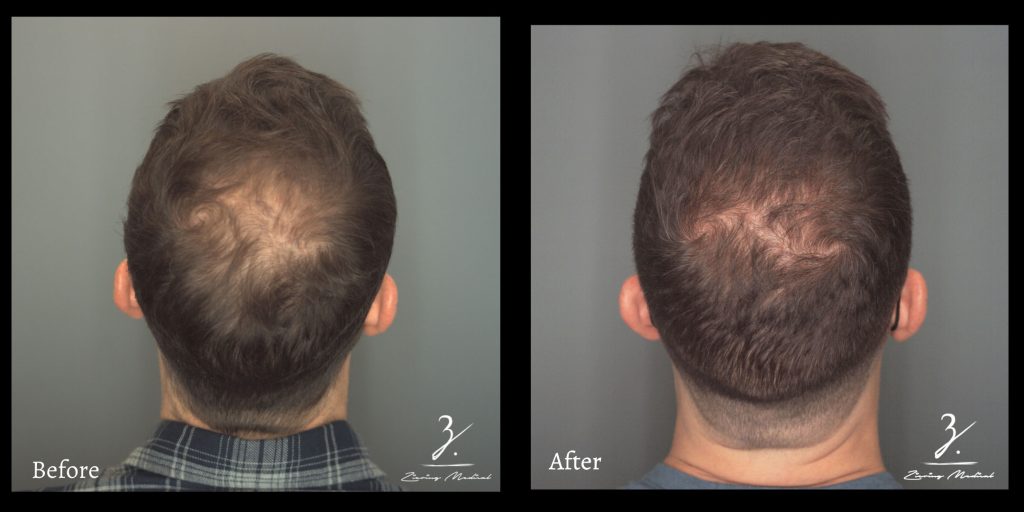 1 Week After 6 KeraLase Treatment (13 Weeks)
STEP TWO: MASSAGE KERAFACTOR SERUM INTO SCALP
Now that the scalp has been properly prepped, the KeraFactor® Serum is massaged gently into the laser-treated areas.  KeraFactor® Serum has proprietary biomimetic synthetic versions of growth factors and proteins which provide a new, multifaceted topical formulation. Specifically formulated to address thinning hair, KeraFactor is a compound of 5 bio-identical growth factors aimed to stimulate hair growth and 2 skin proteins which revitalize the scalp.  This formula is wrapped in individual nano-liposome casings to enhance delivery into the skin and scalp.
A minimum of 3 treatments scheduled one month apart is required, and an at-home follow up of KeraFactor product applied morning and evening is needed to realize the best results.
This is a 30 minute in-clinic treatment and may be used as a stand-alone treatment, but it may also be recommended in conjunction with hair transplantation or combined with Z-Factors.  There is no down time or need to take time off work after this hair loss treatment.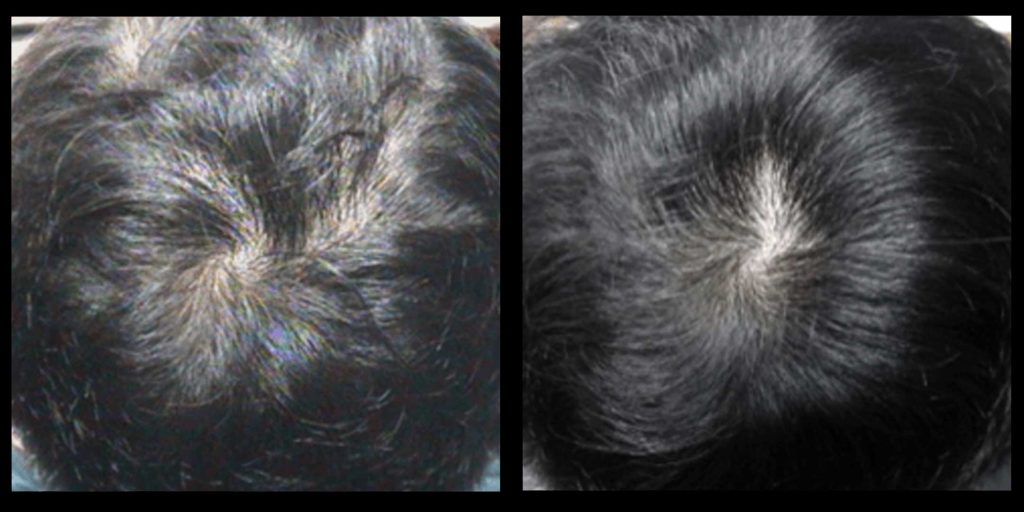 1 Week After 6 KeraLase Treatment (13 Weeks)
Number of 1 and 2 Hairs – 1 Week After 6 KeraLase Treatments (13 weeks)
With the help of Ziering Medical, you will learn all there is to know about what causes hair loss and discover the best solution for you.  Click below to schedule a consultation.
READY FOR THE NEXT CHAPTER OF YOUR LIFE?