Follicular Unit Transplantation
FUT Hair Transplant surgery
THE STEPS TO FUT HAIR TRANSPLANT SURGERY

The donor zone is identified and prepared for harvesting. There are two basic methods of harvesting your donor hair:
FUT Strip Harvesting in which a strip of tissue is removed from your donor zone and then dissected into follicular units of 1 – 4 hairs using the Ziering Scope
FUE  is a method of obtaining donor hair one graft at a time before they are dissected into follicular units by our team.
MICROSCOPIC DISSECTION OF THE GRAFTS BY YOUR PERSONALLY SELECTED TECH TEAM
Dr. Ziering and his team use the Ziering Scope; a microscope invented by Dr. Ziering specifically designed for microscopic follicular unit grafting and hair transplantation techniques.
The Ziering Scope enables our surgical teams to see follicular units in better detail. The result is more precise preparation of your donor hair and more of your hair preserved. This is crucial when preparing the hairs for transplantation.
CREATION OF THE RECIPIENT SITES BY YOUR ZIERING SURGEON
Your hair transplant surgeon creates recipient sites in the proper angle, direction and orientation according to the artistic hair transplant plan he has designed specifically for you. This is where artistry is key and separates an average result from an amazing result. Read more about Ziering Artistry
PLACEMENT OF THE HAIR GRAFTS BY YOUR PERSONALLY SELECTED ZIERING TECH TEAM
Finally, your hair grafts are transplanted into the balding and thinning areas of your scalp by a surgical technician who places each graft carefully and meticulously into those recipient sites. Surgical hair restoration is an outpatient procedure performed under local anesthesia.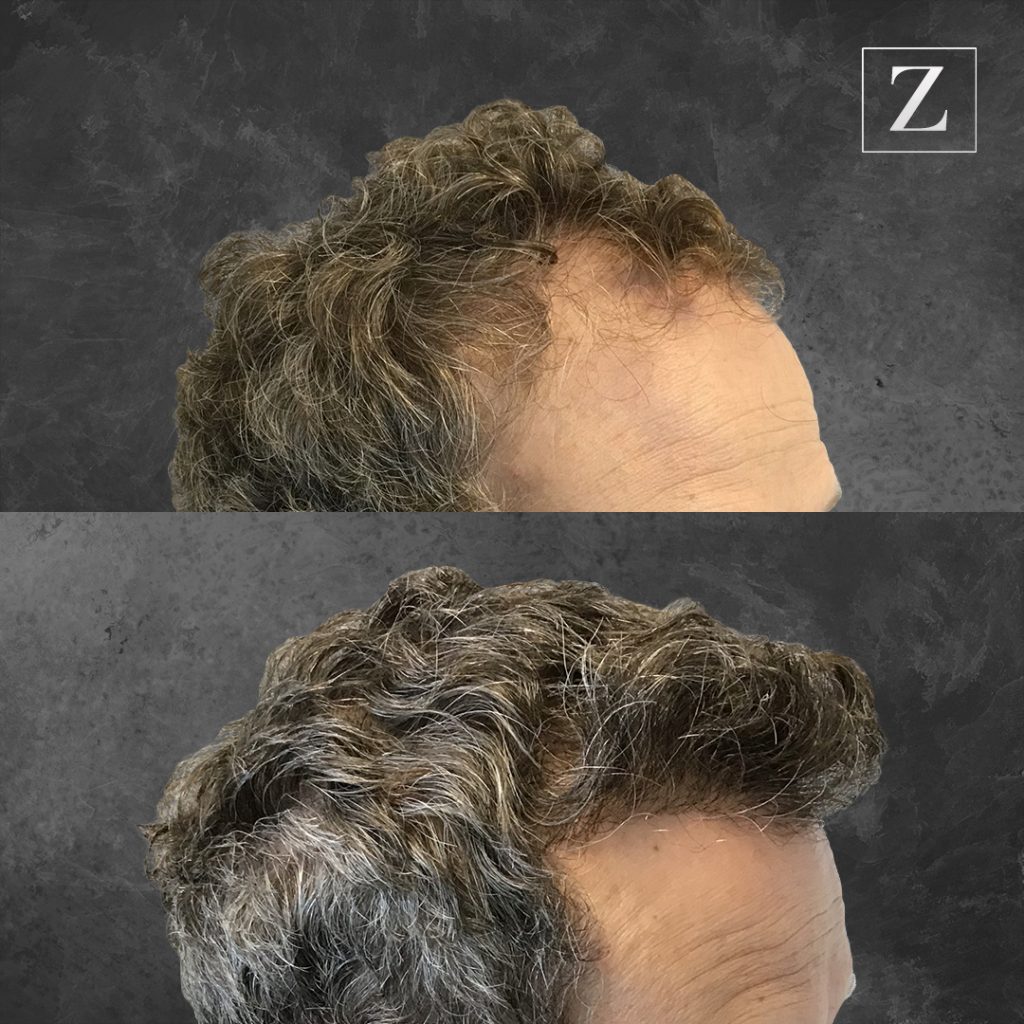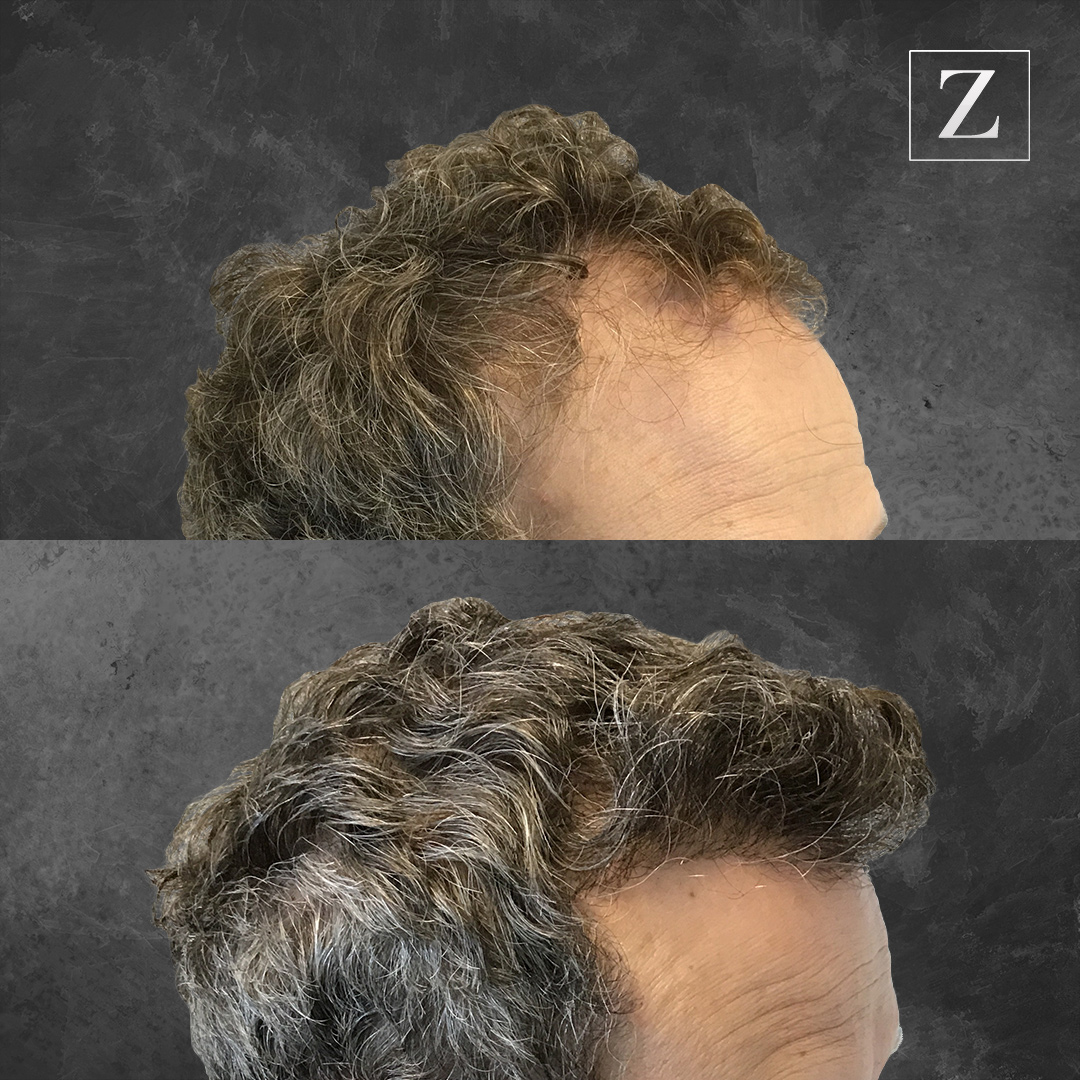 3,200 Follicular Units, 1 FUT Hair Transplants, Showing Pre-Op Photos and 12 Months Post-Op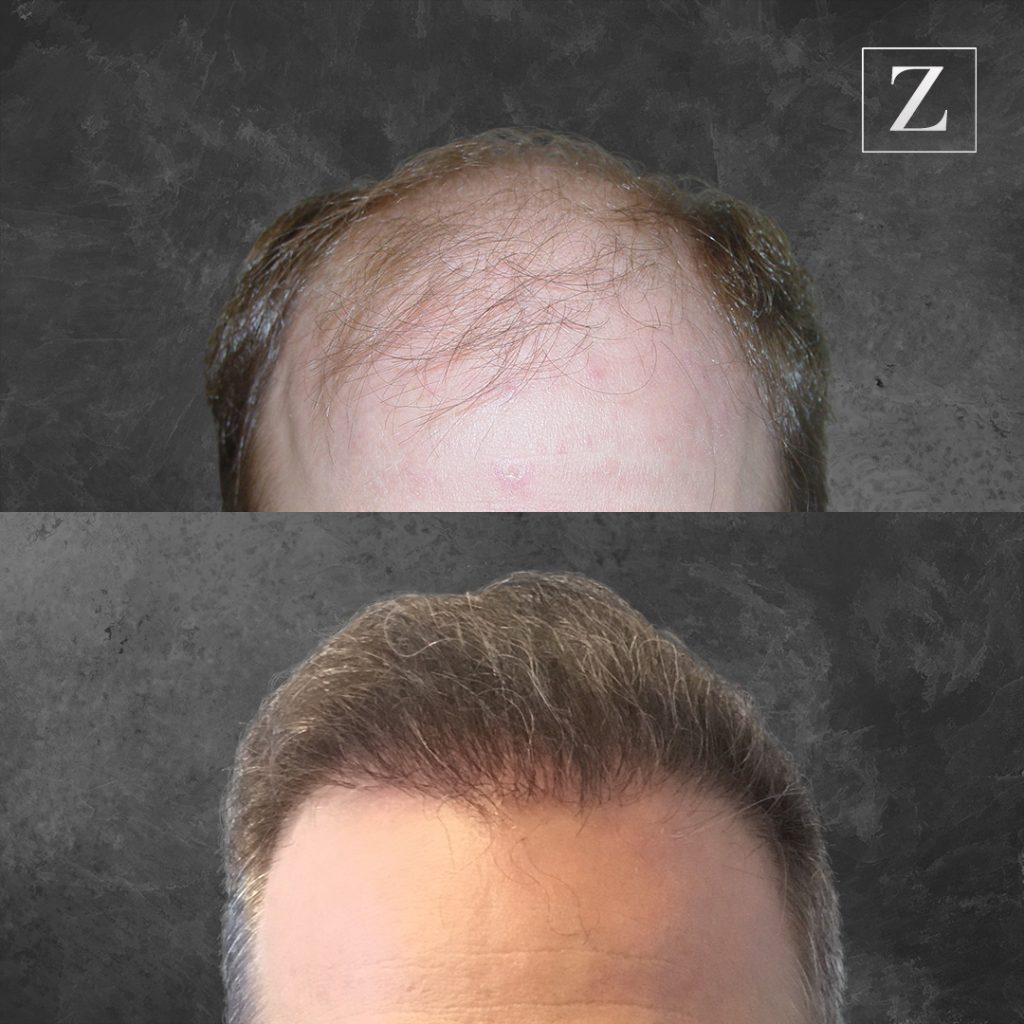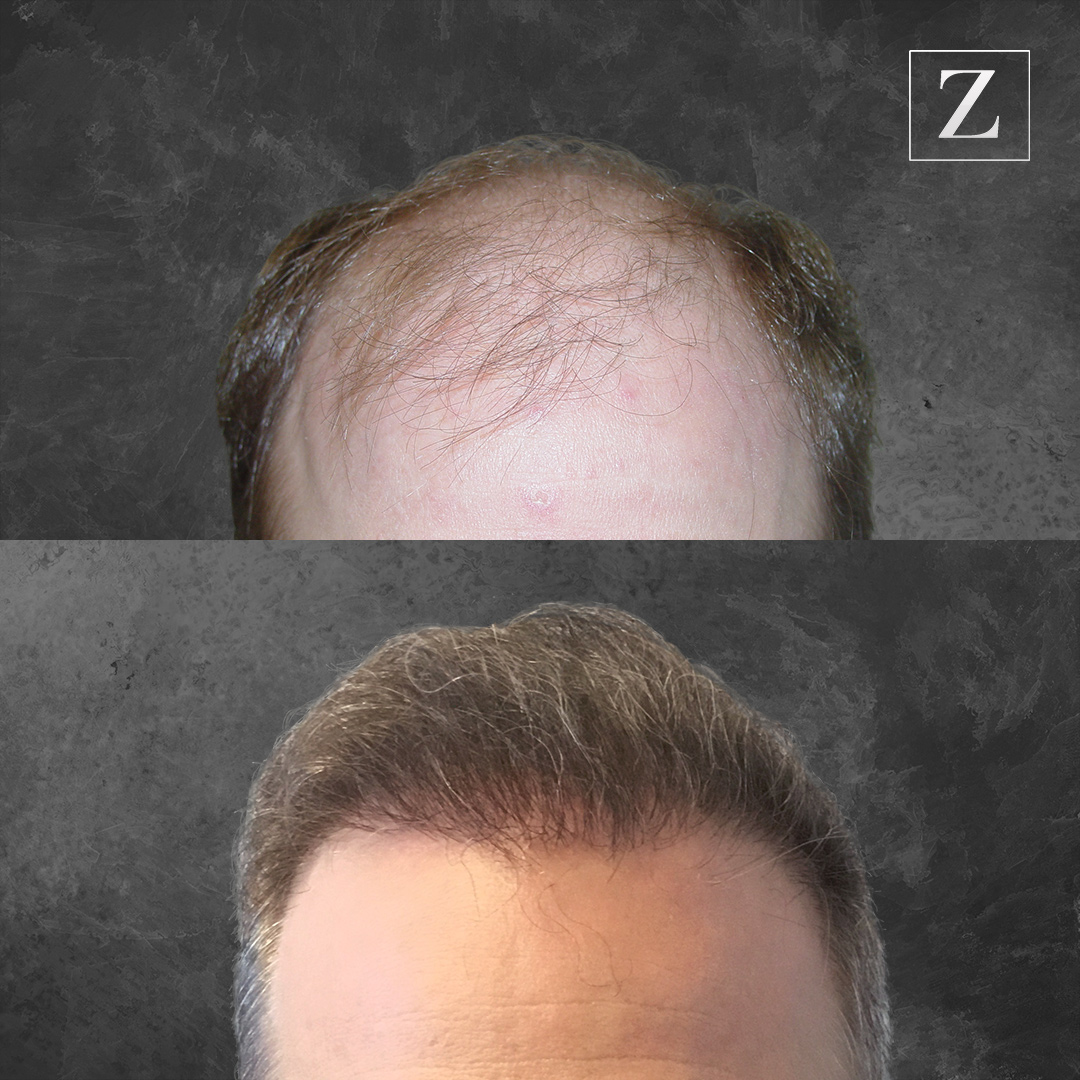 6,300 Follicular Units, 2 FUT Hair Transplants, Showing Pre-Op Photos and 12 Months Post-Op
Two Hair Transplant Procedures, One Year Post-Op
7,068 Follicular Units / Graphs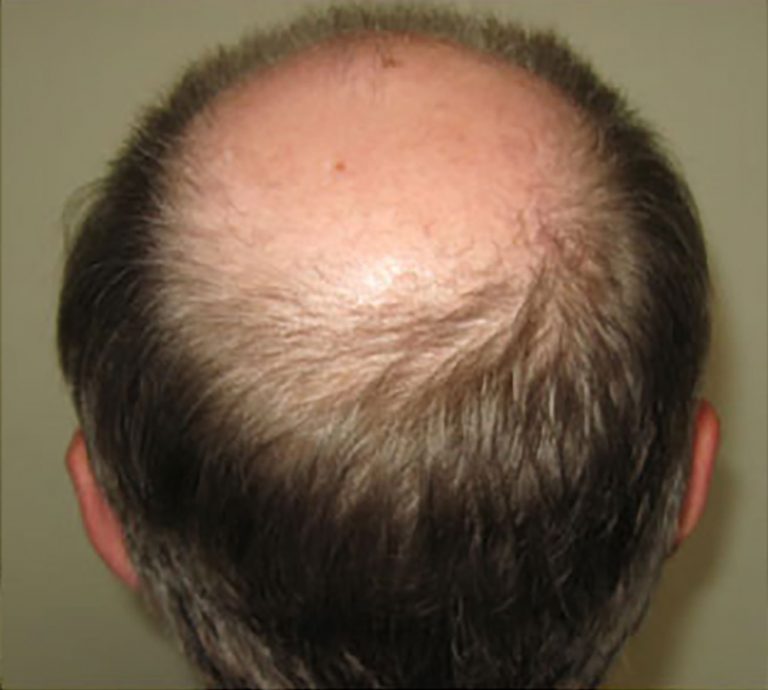 Top celebrities, musicians, athletes, and internet stars trust Ziering Medical for their transformations. Watch Zane Hijazi's full story to see what it's like to work with the top hair transplant artist in the world.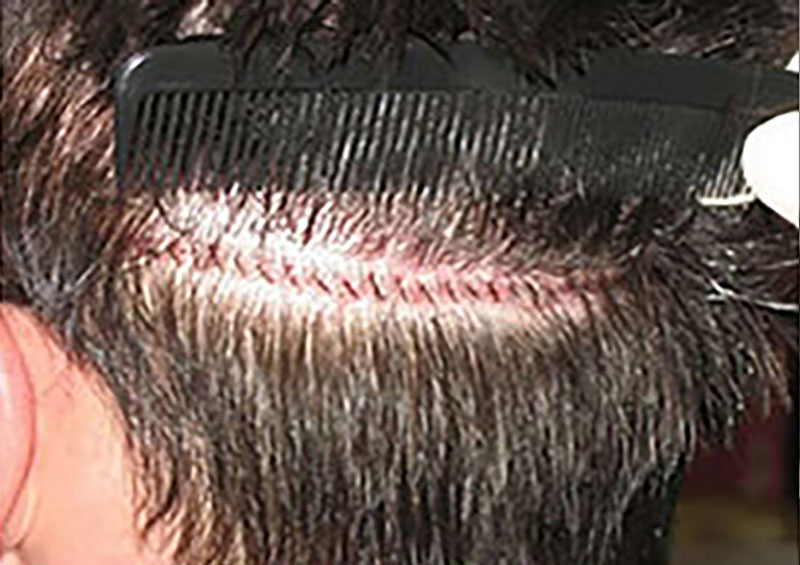 Suture line immediate post op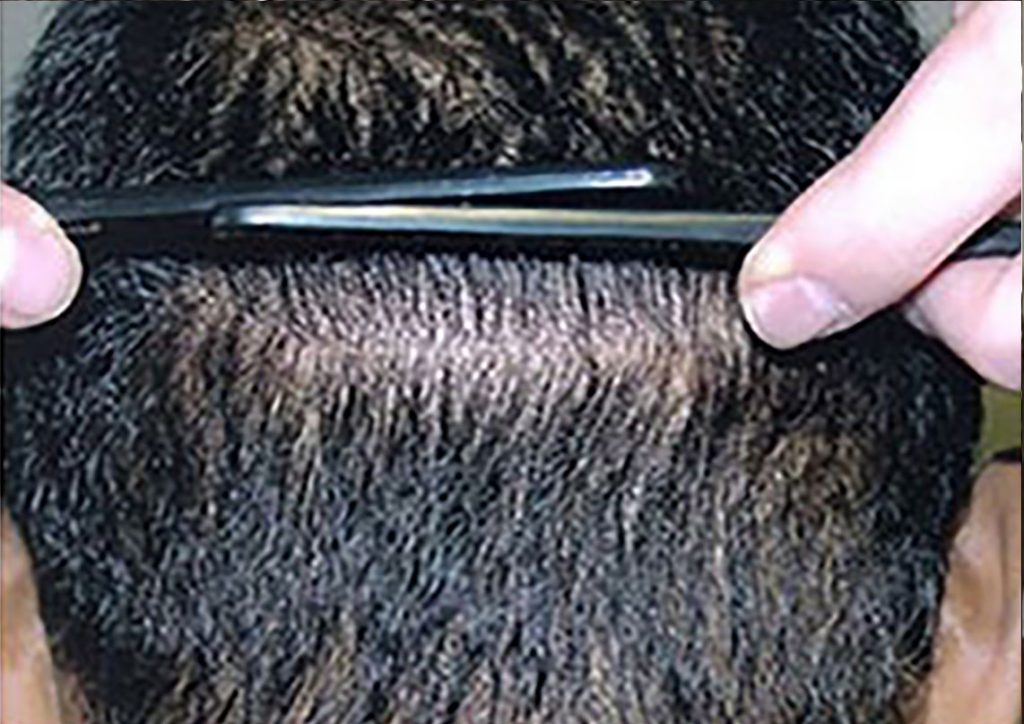 Suture line 11 months post op
Follicular Unit Transplantation (FUT)
Follicular Unit Transplantation (FUT) is performed using local anaesthetic. A thin strip of donor hair is harvested from the donor area which is the region of hair on the back of the head. This hair is genetically programmed not to fall out. These hairs are permanent.The donor strip is then placed under the Ziering Scope which is a microscope specifically designed for hair restoration surgery.
One of the main benefits of FUT over FUE is that large numbers of follicular units can be transplanted in one session. The greatest number of follicular units transferred during an FUE treatment is about 2,000. On the other hand, an FUT may involve the transfer of 4,000 follicular units.  The FUT method also allows for "super sessions", where up to 5,000 follicular units are transferred in one appointment. For patients who need to transplant a large quantity of follicles, these super sessions provide a great convenience, and are often the most economical option. FUT is also the recommended form of treatment for patients who cannot commit to multiple surgery dates.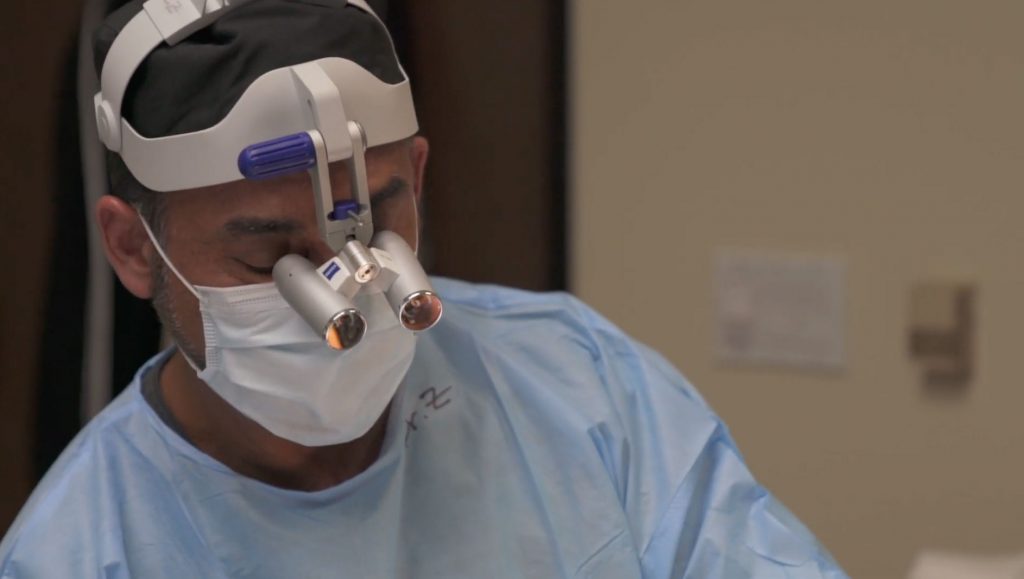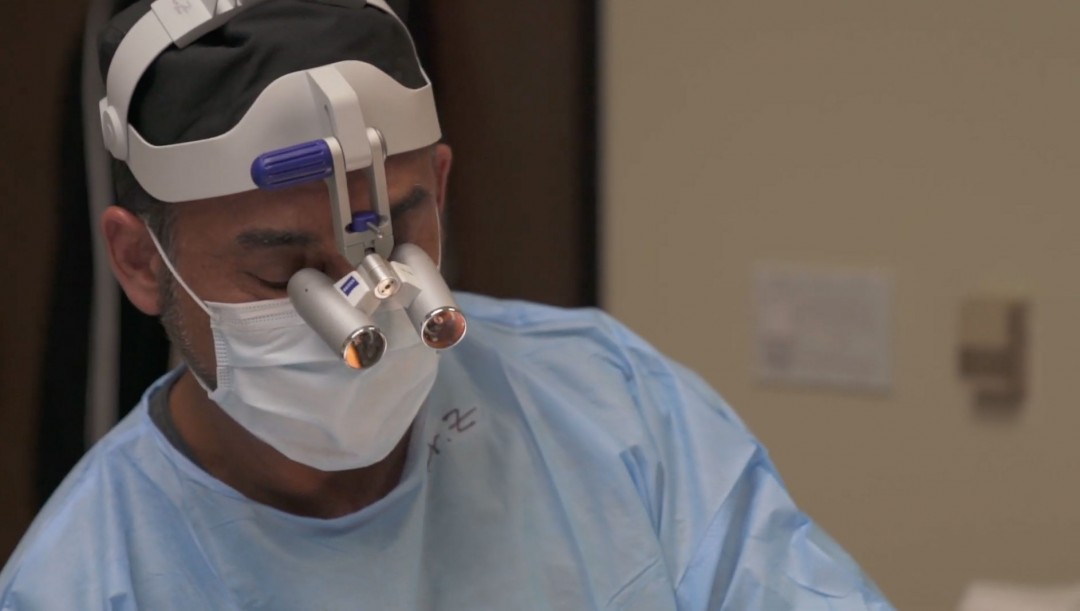 ZIERING HAIR
TRANSPLANT ARTISTRY
As hair restoration technology continues to advance, the difference between a good outcome and a great outcome relies increasingly on the experience, skill, and artistry of the surgeon.
While a procedure may be deemed clinically successful by simply moving the hair from the back of the head to balding and thinning areas, true aesthetic success is only achieved by mastering the artistic aspect of this life transforming procedure.
What happens after surgery?
For post-op instructions please
READY FOR THE NEXT CHAPTER OF YOUR LIFE?