Female Hair Restoration Results
2500 grafts, 1 Hair Transplant, Showing Pre Op Photo and 17 Months Post Op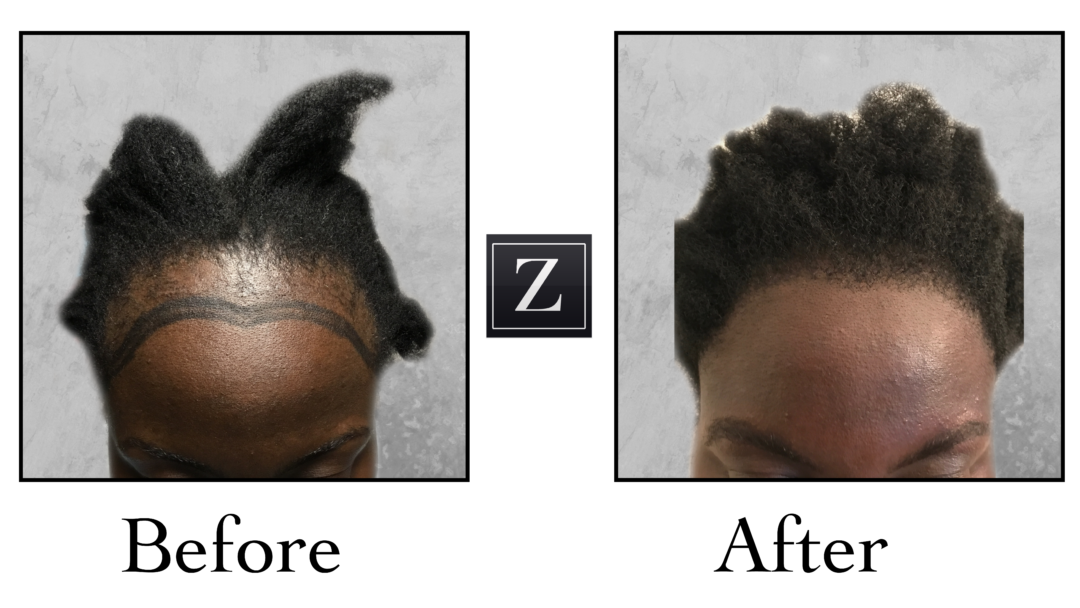 Follicular Unit Transplantation 2407
Follicular Unit Transplantation

2576 Follicular Units, 2 Hair Transplants, Showing Pre-Op Photos and 6 Months Post-Op.

2,000 Follicular Units, 1 Hair Transplant, Showing Pre-Op Photos and 11 Months Post-Op
1500 Follicular Units, 1 Hair Transplant, Showing Pre-Op Photos and 5 Months Post-Op.

1630 Follicular Units, 1 Hair Transplant; Camouflage face lift scar, showing pre-op photos and 11 months post-op. 

I came into your office not knowing exactly what to expect. I had scheduled approximately 1,200-1,400 grafts, and I thought that this might be enough to cover the back area of my head. My greatest concern was that the hair transplant would look completely natural and undetectable. After meeting with Dr. Ziering and discussing what could be done, I was immediately impressed with the professional yet comfortable atmosphere both he and the staff provided. All of my questions were answered and away we went. I was very impressed with the amount of time that was taken paying special attention to every last detail. They made me feel like I was not just another transplant patient, as they were truly concerned about my results and me. I feel like a new person! Thank you for being so professional and personal. I highly recommend Dr. Ziering to anyone considering a hair transplant.
Thank you! Thank you! Thank you! Thanks to you I can greet the world with self-confidence once again!
I would like to express my sincerest gratitude to Dr. Ziering and his knowledgeable staff for providing me with a new outlook toward the future. As a young woman, it was difficult for me to contend with hair loss. I started to feel very uncomfortable out in public and even with close friends and family. I did not know how I was going to address my situation. I thought about hairpieces but did not see them as a permanent solution. Then a friend mentioned getting a hair transplant. I thought that hair transplants only addressed male pattern hair loss until I met Dr. Ziering. He took the time to explain hair loss and the corrective actions that can be taken. The decision was painless and simple, and so was the procedure. My only regret is that I didn't do it sooner.
I had a wonderful experience with Dr. Ziering and I'm so satisfied with the result. The team was great and their goal was to make sure you are comfortable. I thought it will be a very painful procedure but I actually went shopping right after I'm done with minimal pain! I recommend Dr. Ziering to many of my friends in Qatar and my cousin is planning on getting a transplant procedure after he saw my result.
One and a half years ago I had my first surgery with Dr Ziering. I was very scared. I was extremely surprised how easy it was. Now, I am super happy because my hair looks so much better now than it did before the surgery. My goal was to have hair like a lion! I love Dr Ziering and his staff! After many years of looking, I found the best!