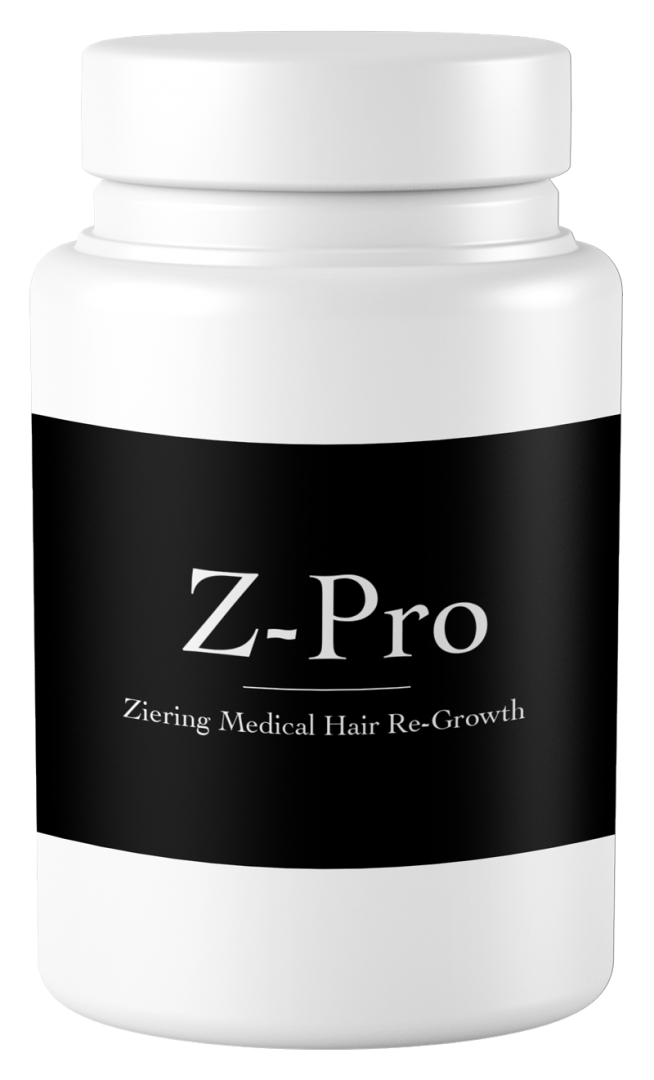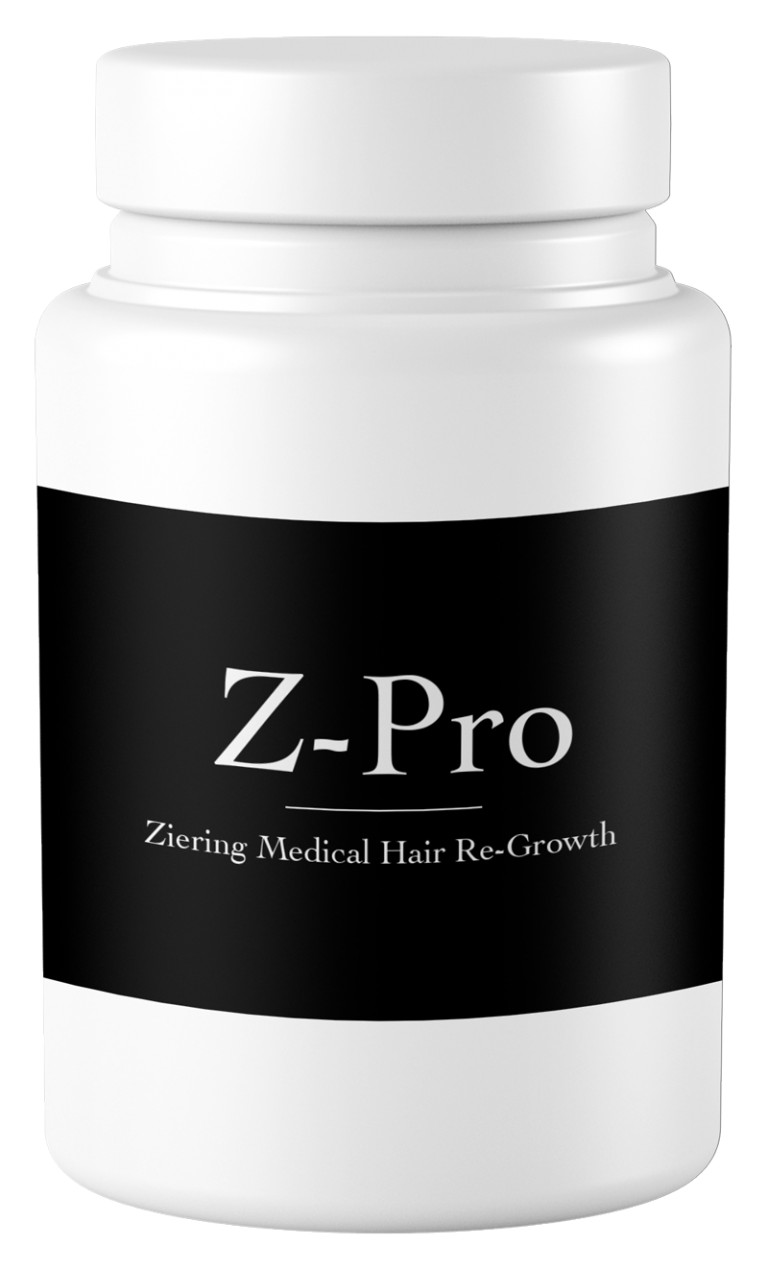 Finasteride prevents the conversion of testosterone to dihydrotes-tosterone (DHT) in the body.
Finasteride is used for the treatment of male pattern hair loss on the vertex and the anterior mid-scalp area. Male pattern hair loss is a common condition in which men experience thinning of the hair on the scalp. Often, this results in a receding hairline and/or balding on the top of the head. Finasteride is for use by men only and should not be used by women or children.
As measured by hair counts, in a 5-year study of men with mild to moderate hair loss, 2 out of 3 of the men who took 1 mg of Finasteride daily regrew some hair. In the same study, based on photographs that were reviewed by an independent panel of dermatologists, 48% of those treated with Finasteride experienced visible regrowth of hair, and a further 42% had no further loss. (* See FDA approved study)
Advanced maximum strength hair formula enriched with powerful nutrients and vitamins that supports healthy hair growth for thinning hair.
Supports Hair Growth
Nourishes Thinning Hair
Promotes Existing Hair
Suggested Use:
If taken with Z-PRO, take one tablet daily
PRICE: $175 (3 Month supply autoship)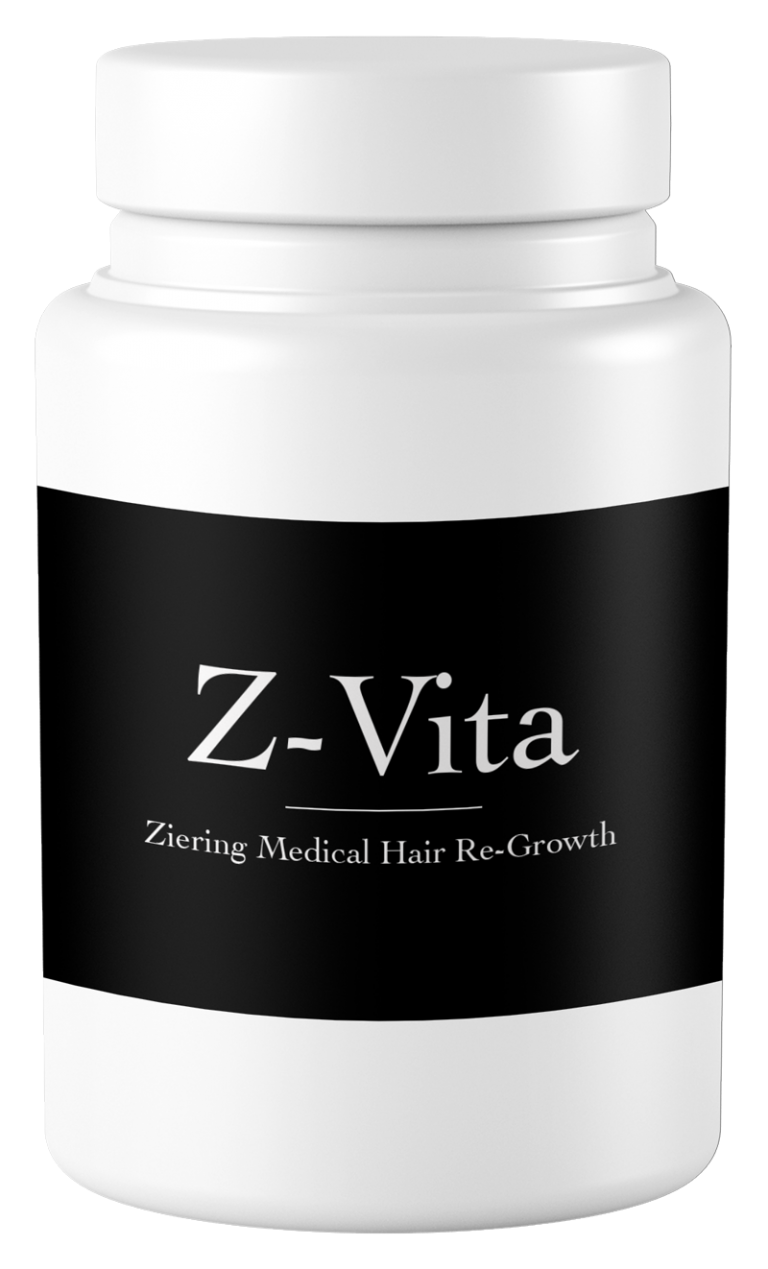 With the help of Ziering Medical, you will learn all there is to know about what causes hair loss and discover the best solution for you.  Click below to schedule a consultation.