Expert Hair Transplant Surgeon and Artist
Dr. James Calder is the Medical Director of Ziering Medical's Newport Beach office.  A graduate of Creighton University School of Medicine in 1983, Dr. Calder's career in hair restoration dates to 1999, when he took on a formal preceptorship with an esteemed practitioner of the art of hair restoration surgery before joining Dr. Ziering in California.
After a brief sojourn with a private group practice in Miami, Dr. Calder recently returned to Southern California to rejoin Ziering Medical as it embarks on its expanded practice program incorporating cutting-edge therapeutics for hair and skin conditions.
Dr. Calder returned to Ziering Medical with an expanded knowledge base of medical and surgical techniques added to his repertoire of hair loss treatment remedies, including expert level FUE skills and in-depth knowledge and proficiency  in the use of regenerative medicine therapeutics to combat hair loss.
Over the course of a 20-year career devoted to hair restoration surgery, Dr. Calder has amassed a wealth of experience across a range of hair restoration techniques that include facial hair transplants inclusive of  eyebrow restoration and beard reconstruction as well as hairline reassignment.  The combination of his meticulous nature and sense of aesthetics have made Dr. Calder a respected leader in his field.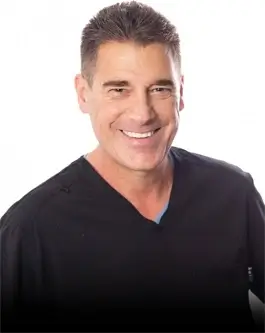 His personal mission is to offer the latest medical and surgical techniques, as well as state-of-the-art technology, in order to optimize outcomes for every patient that chooses to work with Ziering Medical.
Get to know Dr. James Calder by watching this short video introduction.
READY FOR THE NEXT CHAPTER OF YOUR LIFE?