Ziering Medical featured in Greenwich Time | Your Guide to Getting Your Hair Healthy and Growing Again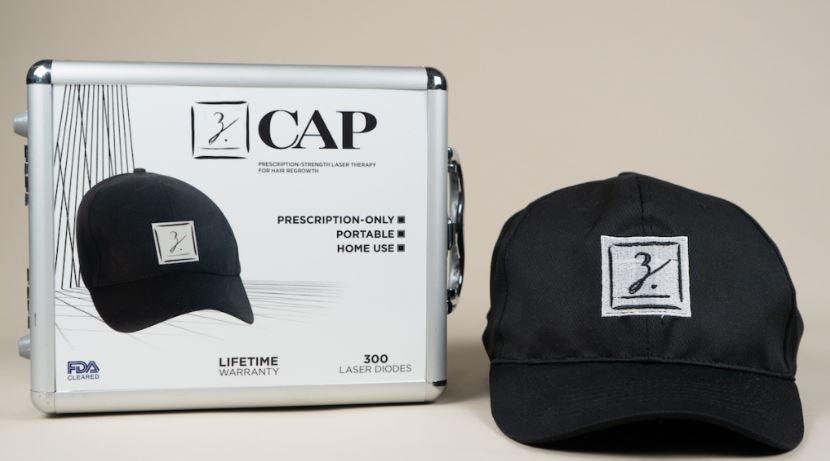 Too often, searching for a proven solution in the vast marketplace of hair loss remedies can be an exercise in frustration. With so many advertised products overpromising yet underdelivering, it can be nearly impossible to sort out effective treatments that will work for your unique circumstances. This is why consulting an expert in hair loss can save you valuable time and money and lead toward a treatment plan aimed at your specific needs and desires.
Even absent genetic hair loss, many people experience some kind of diminished hair health or thinning as they age due to naturally occurring hormonal imbalances. Furthermore, after two years of a crushing pandemic, many Americans are experiencing stress or Covid-19–related hair loss, which has been known to unmask genetic hair loss. Dr. Craig Ziering and his team at Ziering Medical Hair Restoration have been at the forefront of the hair loss industry for decades, pursuing hair restoration as a passion. Known for their deep comprehension of hair loss causes and remedies, Ziering's team can help recommend smart solutions designed specially for you, including therapeutic and topical treatments, as well as a range of dietary supplements and medications.
"I have so many patients who say, 'I wish I would have addressed my hair loss sooner ― even if it was to start medication or topical therapies,'" says Dr. Kinler, a hair restoration specialist in Ziering's Greenwich, Connecticut, offices. In fact, having a medical professional diagnose your type and severity of hair loss is the first crucial step in addressing the problem. Depending on the diagnosed cause of a patient's hair loss, hair transplant surgery may be recommended. For example, if you have genetic hair loss, non-surgical remedies on their own will most likely not deliver your ultimate desired result. Because genetic hair loss is progressive, you will continue to lose or shed native hair.
However, most treatment plans, particularly ones for alopecia patients, will include nonsurgical therapies along with FUE or MDEE hair transplant surgery. In conjunction, these remedies can reduce hair shedding, prevent hair loss, preserve as much of your own native hair as possible, and optimize scalp and hair health. Surgery is most effective to replace lost hair, restoring thinning and balding areas where hair is no longer growing.
While hair transplant surgery is the only permanent solution to hair loss, non-surgical treatments help you hold onto the hair you have. One common non-surgical option is a medication in the powerful pill form of Finasteride, an essential ingredient commonly known as Propecia. One of the more widely sought-after hair loss treatments for men, Finasteride can be prescribed by a doctor at Ziering in the form of 1 mg Finasteride Z-Pro. In a study following men taking 1 mg Finasteride Z-Pro over five years, two out of three experienced hair growth. In some cases, 5 mg finasteride may be beneficial for post-menopausal women.
When recommended by an expert, topical solutions are another highly efficient hair loss antidote. An additional form of Finasteride is the effective topical known as Formula ZFIN, a remedy applied to the scalp daily. This solution blocks compounds in the scalp that cause miniaturization in the hair follicles, reducing hair shedding and leading to hair regrowth.
Known over the counter as Rogaine, Minoxidil has been one of the most widely used therapies and the only FDA-approved medication to treat both male and female pattern hair loss. Ziering has created Formula ZMIN, a specially crafted topical compound of Minoxidil that includes anti-inflammatory ingredients and antioxidants, known to increase penetration and trigger hair growth.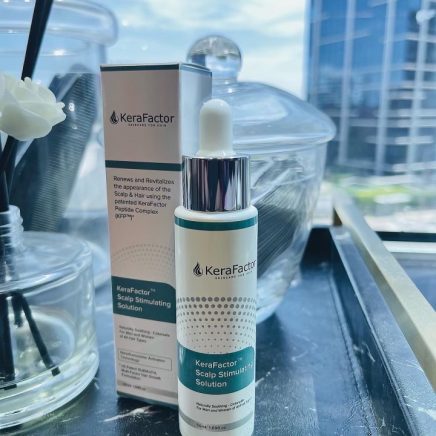 KeraFactor® is a newer topical embraced by both men and women that works directly to stimulate the scalp. This serum contains growth factors and skin proteins to stimulate weak hair follicles while improving scalp circulation and adding nutrients for fuller, thicker hair.
On the cutting edge of hair loss science exists a breakthrough treatment that is gaining wide acclaim. Z-Factors are among the most exciting new hair loss treatments available at Ziering, a game changer in the non-invasive hair loss approach. Highly regarded as the next generation of hair loss treatment, Z-Factors regenerate growth through the application of naturally occurring nanoparticles, signaling to the cells beneath the scalp to switch hair growth back on. Additionally, this remedy can be highly effective when used alongside other treatments.
Laser therapy is a non-invasive, painless, discreet, and highly effective hair loss solution that can be implemented in the office or from the comfort of your own home. The process works by applying low-level light therapy (LLLT) to the scalp, reversing shrunken hair follicles to slow down thinning and promote new growth. Like when the sun shines on plants, the hair bulb awakens and begins to grow again.
While this procedure can be performed in person by a specialist, another convenient way to get laser therapy results is by wearing the Ziering LaserCap. Meant to be worn for thirty minutes three times a week, the cap looks and feels like a regular baseball cap and can be used while completing chores, driving, exercising, etc. As you go about your daily life, your hair follicles are working hard to stimulate your entire scalp through LLLT.
However, sometimes sticking to simple solutions is best. Dietary supplements, especially when used in partnership with other remedies, provide an easy way to let nutrition aid in the fight against hair loss. Viviscal Professional is a 100% natural dietary supplement packed with essential proteins that nourish your hair, adding luster and body. Working in four stages over six months, this nutritional supplement has been highly effective in clinical trials, with 92% of patients reporting hair growth. However, when it comes to dietary supplements, Dr. Kinler reminds patients that "the best supplement is what you put in your body. Make sure your diet includes lean protein and lots of green leafy vegetables."
If approaching hair loss without medication or supplements is appealing, scalp micropigmentation is a creative solution with remarkable results. An ancient Asian beauty practice, scalp micropigmentation is a technique that involves implanting tiny pigment grains beneath the epidermis to create an effective illusion of a fuller, thicker head of hair
Lastly, it's important to maintain hair confidence with the right shampoo and conditioner. Ziering's own shampoo and conditioner, Follicle Cleanse and Follicle Sustenance, are specially formulated to aid hair follicles so you can sustain and boost your hair regrowth and general hair health.
Whether you've battled hair loss for years or just noticed your receding hairline, it's perfectly normal to want to tackle the issue with the best and most progressive scientifically based treatments out there. At Ziering, a dedicated team of medical hair loss professionals knows that maintaining a confident appearance with a full head of hair as you move through your personal and professional life can be crucial to your well-being. With Ziering's non-surgical solutions, you can begin the process toward better hair health the smart way, guided by expertise and the latest scientific breakthroughs.