FOR A PROCEDURE USING SMARTGRAFT?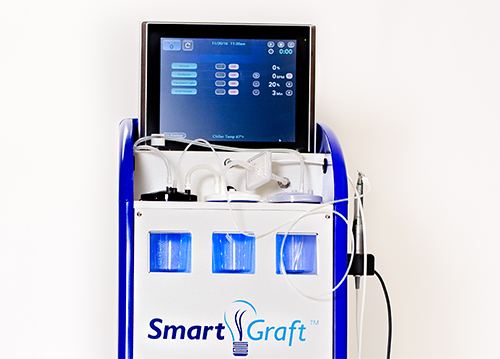 WHAT KIND OF RESULTS SHOULD I EXPECT?
Your new hair grafts will grow in the areas that are thinning, creating a fuller head of hair all around your head. Since it's your real hair, it looks completely natural, restoring a more youthful appearance and confidence levels. Your new hair will begin to grow within 1-2 month with visible results in 6-9 months from your surgery. Following your surgeon's post-op instructions will provide the best results for your FUE hair transplant.
Simple In-Office Procedure
Regrow Your Natural Hair
Virtually Painless With Quick Recovery
Least Invasive Hair Transplant Procedure
WHAT'S THE SMARTGRAFT PROCEDURE LIKE?
Using only local anesthetic, we use the SmartGraft device to gently extract individual micro hair grafts from the back of your head. These grafts may then be implanted into the balding area to regrow thick, healthy, natural hair. Your procedure will produce new natural looking results in which only those close to you will ever know you had a hair transplant procedure.
Look & Feel Younger
Lasting Results
Regain Your Confidence
Short Haircuts Are Possible After Surgery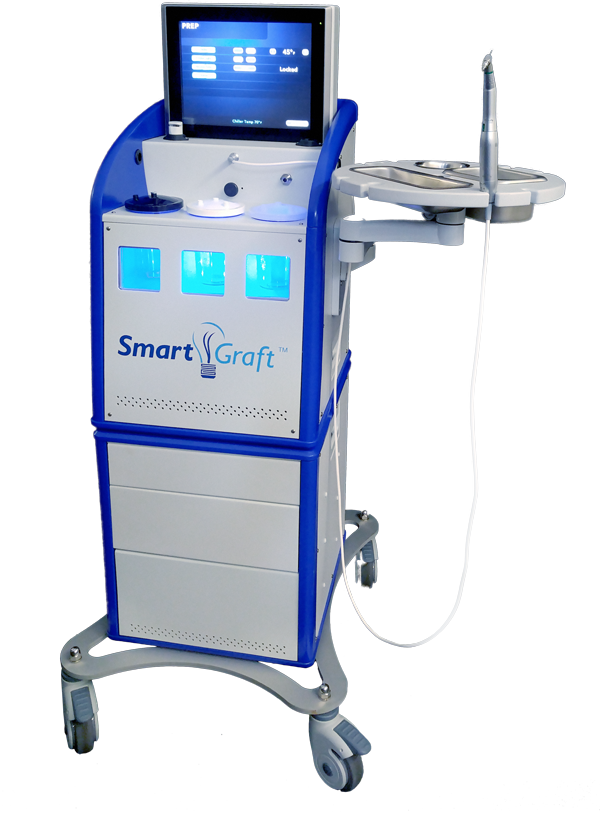 With the help of Ziering Medical, you will learn all there is to know about what causes hair loss and discover the best solution for you.  Click below to schedule a consultation.
SMARTGRAFT USES THE FUE HAIR TRANSPLANT METHOD
SmartGraft is the newest technology for FUE hair transplant surgery on the market today. The lightweight extraction tool allows your surgeon more precise actions in removing the hair follicles. This new technology gently removes the hair grafts with suction resulting in less trauma than previous hand FUE hair transplant methods. 
HIGH TECH PROGRAMMABLE SETTINGS
SmartGraft's new technology allows your surgeon to program the machine. After the hair grafts are gently removed by suction, they are stored in a temperature controlled environment where they are kept healthy and hydrated. This process allows for no additional manipulation while kept in a sterile environment. This process allows for rapid removal and shorter hair transplant procedures.
BETTER RESULTS THROUGH BETTER TECHNOLOGY
Ziering Medical chose to use the SmartGraft device for hand FUE hair transplant surgery because of their breakthrough with extracting healthy follicles. This less invasive procedure allows patients to have virtually no interruption of lifestyle. With this technology, SmartGraft is not gender specific meaning it is ideal for both men and women of all hair types. Expect natural and complete hair growth in 9-12 months.
READY FOR THE NEXT CHAPTER OF YOUR LIFE?