Restore Your Receding Hairline With An FUE Hair Transplant
Give yourself a youthful hairline with the help of a Follicular Unit Excision and Extraction (FUE) hair transplant at Ziering Medical. FUE is a precise procedure that delivers natural, undetectable results with minimal scarring. Here we will discuss how FUE works and what sets it apart from other hair restoration methods.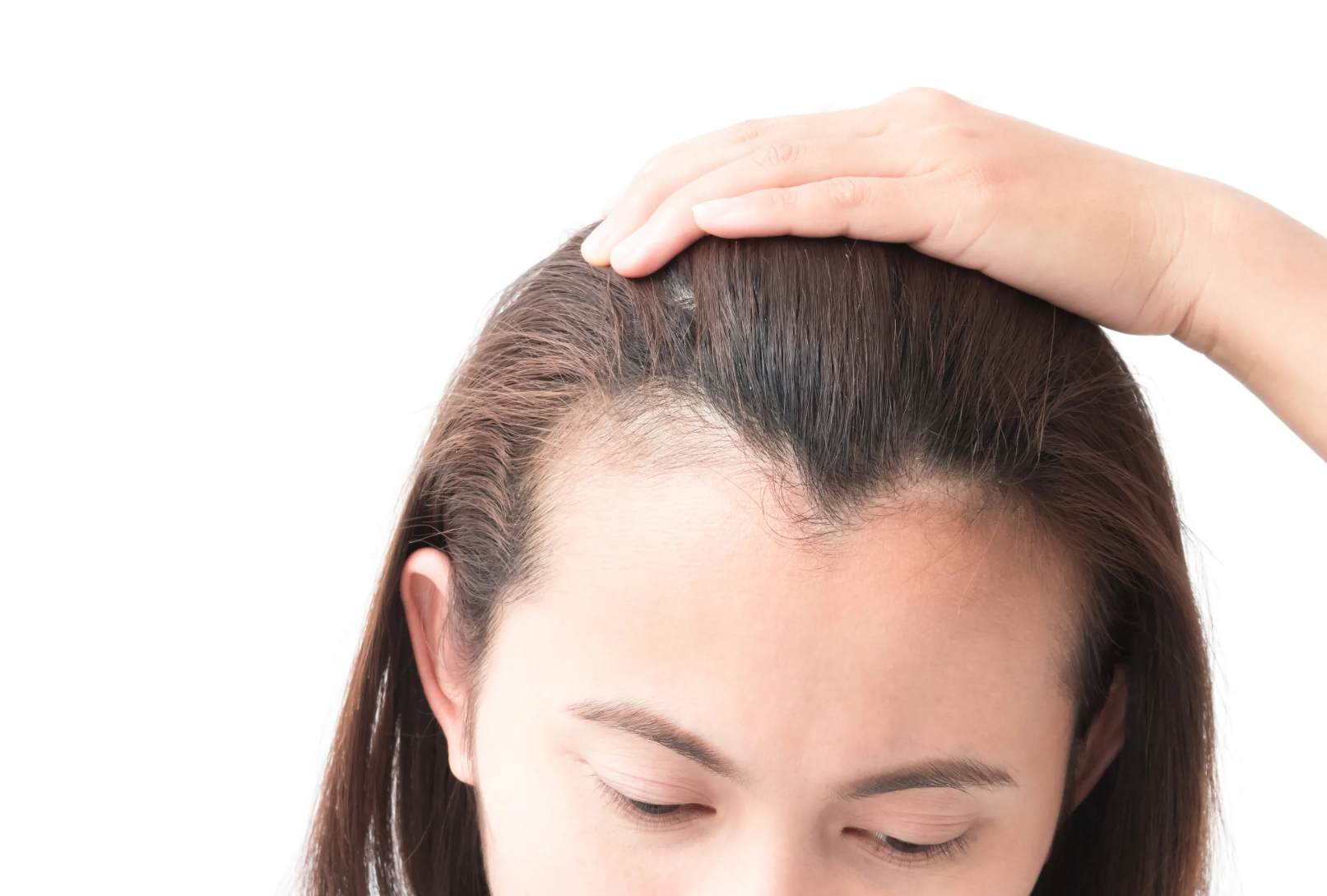 The Follicular Unit Excision and Extraction (FUE) Process Explained
FUE is a surgical hair harvesting method that extracts donor follicles one hair graft at a time. This means the entire donor area on the back and sides of the head must be shaved short so there is a clear view of the grafts. Because the hair on the back and sides of the head are resistant to DHT which attacks hair follicles causing them to miniaturize until they stop growing altogether, they are considered to be permanent hairs.
This process uses efficient graft harvesting tools, such as precise motorized punches that reduce scarring and trauma, protecting the follicular unit grafts and decreasing the impact on the surrounding scalp tissue.
Ziering Medical utilizes the SAFE System designed by Dr. Jim Harris for manual FUE surgery procedures. It is a blunt, motorized dissection device that allows surgeons to isolate follicular units from the donor area so they can be extracted directly, all while minimizing damage to the follicles.
After the grafts are harvested, the Microscopic Follicular Unit Transplantation (MFUT) process of the procedure commences with the surgeon creating recipient sites, and the hair techs placing the grafts gently and meticulously into these sites at the proper angle and orientation and according to the surgeon's hair transplant design.
FUE is an innovative harvesting technique that is great for patients looking for an alternative to the traditional MDEE method or strip harvest surgery because it does not require harvesting an elliptical strip of tissue. FUE hair transplants leave microscopic pinpoint scars in the donor region that are difficult to detect when the shaved hair grows back, a process that usually takes about two weeks to three weeks.
Due to this, FUE hair transplants are ideal for patients who wear their hair short and want less visible scarring. In FUE, the donor area scarring is virtually undetectable at hair lengths of under 1cm.
The Benefits of FUE Hair Transplants
As mentioned, FUE has a reduced impact on the scalp tissue compared to other types of hair transplants and leaves minimal scarring. Other benefits include:
Quicker Recovery
Due to its reduced impact, the healing process after an FUE transplant is faster and more comfortable for patients. They will have less downtime compared to MDEE and can even return to work within a week. Some may take more time off in order for the side effects to diminish, but overall downtime or discomfort is minimal.
Natural-Looking Hair Growth
As FUE uses the body's own follicles taken from the donor areas of the scalp to fill bald spots, they will be implanted in a way that will result in natural-looking results when the transplanted hairs are grown-in. This new hair will blend in seamlessly with the pre-existing surrounding hair. The restored hairline can be treated like ordinary hair that patients can wash, brush, style, or cut.
Ziering Artistry
In the hair restoration process, the Ziering team will draw from their extensive expertise and skill to ensure that the donor grafts are implanted in patterns that maximize hair density and mimic natural hairlines. This is a science and an art that requires skill and experience. Over time, the results will be indistinguishable from the pre-existing hairline.
FUE is Repeatable
Genetic hair loss is a progressive process, so patients will continue to lose their native hair. This is why a course of hair loss preventatives will be recommended in conjunction with the hair transplant procedure and additional surgical hair restoration procedures may be needed to address ongoing loss and achieve your aesthetic goals.
In FUE, small amounts can be used for transplantation if the patients just need minor tweaks or improvements for their hairlines. FUE can also be used to camouflage the fine, linear scar left by MDEE or for revision hair restoration procedures for patients who are not pleased with previous hair transplants from less-skilled providers.
Life-Long Hair Restoration Results
Because the donor grafts used for FUE are from healthy parts of the scalp that are more resilient against hair loss, such as the back and side areas, they will retain these attributes even after being implanted into the thinning areas of the hairline. This means FUE results are lifelong and patients can enjoy their thicker and more youthful hairlines for many more years.
Takeaway
Ziering Medical is dedicated to ensuring our patients receive the best possible experience with their hair restoration treatments and get optimal and natural-looking results. It's time to start your hair restoration journey and get your hair back so you can start living your life more fully without the worry of having to constantly hide your hair loss. Reach out to Ziering Medical to schedule a consultation. Ziering Medical has clinics in Beverly Hills, California; Greenwich, Connecticut; and New York City, New York.