Dr. Craig Ziering Quoted in
Newsmax Media Article | Health News
New Ways the Pandemic Is Stressing Your Body
People are experiencing distressing symptoms such as headaches, digestive disorders, and tingling feet during the pandemic.
Many patients think they've contracted the coronavirus, and it's important to rule out that possibility, but these unusual symptoms may also be triggered by stress. Experts say the hormones released when we are under stress can have serious physical effects on the body.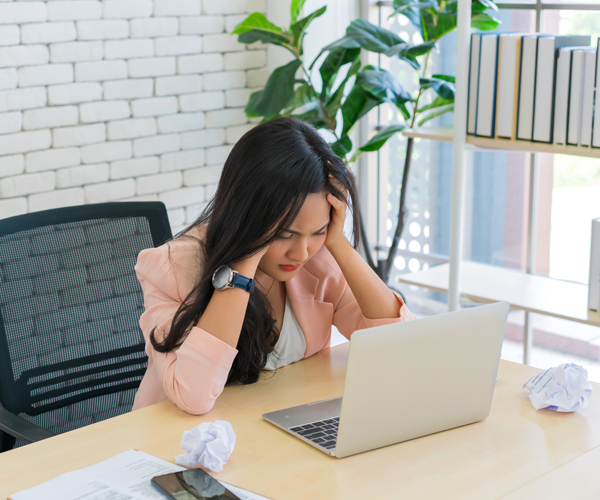 Dr. Toni Goodykoontz, assistant professor and section chief of psychiatry for WVU Medicine, told The New York Times she's seen a variety of illnesses since the pandemic began.
"Adults complain of things like headaches, fatigue, just a general feeling of unwellness," she told the Times. "Part of it is patients will start to imagine that they have the virus, but most don't recognize that this is all a manifestation of the fact they are so overwhelmed and stressed by what's going on."
When we are stressed we release adrenaline, which signals our bodies to send extra blood to major organs like the brain and heart, according to the Times. This can lead to a lack of blood flow in our extremities and can cause symptoms like tingling toes and fingertips. The same mechanism can cause erectile dysfunction as blood flow to the penis is reduced.
Stress also affects our digestive system. "Think about when you had a big test," noted Goodykoontz. "You might feel sick to your stomach." Other experts told the Times that changes in diet and exercise during the pandemic can also cause gastrointestinal problems.
New Beauty reports that hair loss is another common symptom of stress that doctors are reporting.
"These are unprecedented times we are navigating — and it is definitely apparent in my practice," Dr. Craig Ziering, a West Hollywood, California, hair loss specialist, told New Beauty. "We are seeing more patients whose hair loss is being triggered by stress, and they are eager to connect and get answers."
Dermatologist Papri Sarkar, MD of Brookline, Massachusetts, told New Beauty that she has seen an uptick of skin disorders such as psoriasis, eczema, and acne due to stress. She added that frequent hand-washing has also caused a rash of skin irritations.
Experts told the Times that people should ask their physicians about ways to handle their stress, including exercise, meditation, and therapy.
Click Here To Read Full Review On Newsmax.com