Is My Shampoo Causing My Hair Loss?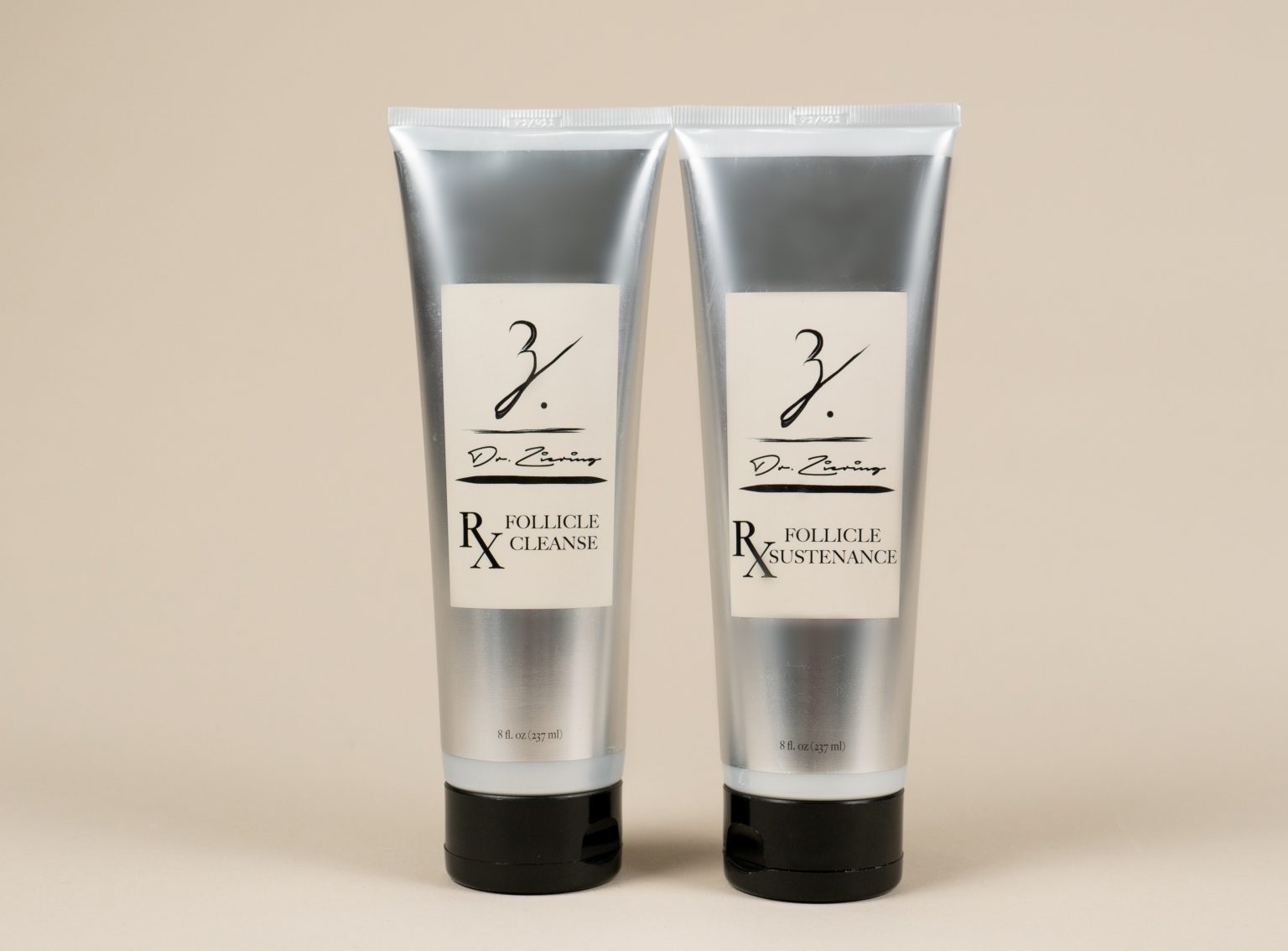 It's only natural to worry about losing hair a little more than usual. Having a full head of hair increases your confidence and having less hair does the opposite. But sometimes in your panic, you could be pointing your finger at the wrong culprits including your shampoo. 
Here, we'll review some shampoo ingredients that promote hair health and growth. Hopefully, this eases your anxiety and helps you decide the necessary course of action if you're suffering from hair loss, which is to schedule a consultation with the hair loss experts at Ziering Medical.  Read on. 
Does Shampooing Cause Hair Loss? 
Shampooing is an essential component of our hair care routine. It helps remove dirt, oil, debris, and sweat from our scalp and hair and makes it smell good. Many shampoos on the market contain vitamins, minerals, essential oils, and botanical extracts that nourish the scalp. 
Your shampoo is unlikely to be the cause of your hair loss. Although there are some shampoo ingredients that have been linked to hair loss, there's no definitive evidence to show that certain ingredients cause hair loss. 
However, Dr. Ziering still recommends sulfate- and paraben-free shampoo. This is because sulfates and parabens may cause drying, irritation, and even hair loss in some cases. 
So What's Causing My Hair Loss? 
There are many causes of hair loss but the most common one is androgenic alopecia, also known as male or female pattern hair loss.  95% of hair loss in men is caused by androgenic alopecia. 
Other causes of hair loss include hormonal changes, immune disorders, stress, poor diets, and medical conditions like alopecia areata. Medications, aggressive hair treatments, and certain hairstyles such as buns and tightly pulled ponytails, cornrows, dreadlocks, and braided hair can also lead to hair loss due to the constant tension which can cause permanent damage.
The best way to know what's causing your hair to fall out, shed or thin and what appropriate treatment is to schedule a consultation with the team at Ziering Medical. 
Dr. Ziering's Revolutionary Hair Restoration Shampoo and Conditioner
Dr. Ziering understands the importance of having strong, thick, and healthy hair. Introducing Dr. Ziering's Follicle Cleanse and Follicle Sustenance, the shampoo and conditioner specially formulated to address hair loss and deeply nourish the scalp. 
Whether your aging hair follicles need more TLC or your thinning hair needs a restorative cleanse and conditioning, Follicle Cleanse and Follicle Sustenance are excellent additions to your regular hair care routine.
These hair care products are formulated with the purest natural products including colostrum extract, an ingredient rich in protein and polypeptides that revitalize your scalp, reduce scalp inflammation, and regenerate and strengthen your dull and thinning hair. 
Clients who consistently use Follicle Cleanse and Follicle Sustenance have also reported thicker, more manageable hair and improved scalp health.
Follicle Cleanse and Follicle Sustenance are:
Sulfate-Free

Paraben-Free

Safe for Color Treated Hair

Recommended for Hair Thinning

Gentle Enough for Newly Trans

planted Hair

Great to Age-Proof Your Hai
 Start Your Journey to Hair Confidence at Ziering Medical 
Dr. Ziering is a leading hair restoration expert globally. Whether you're looking to restore your hair with surgical procedures like FUE and FUT hair transplant or nonsurgical procedures like laser therapy, growth factor injections,  and SMP, Ziering Medical is here to help. 
We serve patients in New York, New Jersey, and Connecticut areas including Greenwich, Manhattan, Long Island, Brooklyn, Rye, Stamford, New Haven, Hudson, Darien, Westport, Bergen County, Essex County, and Providence Rhode Island. We also serve customers in Beverly Hills, Pasadena, Newport Beach, Irvine, San Diego, Los Angeles, Santa Monica, San Fernando Valley, Simi Valley, Calabasas, Santa Barbara, San Francisco, and San Jose.