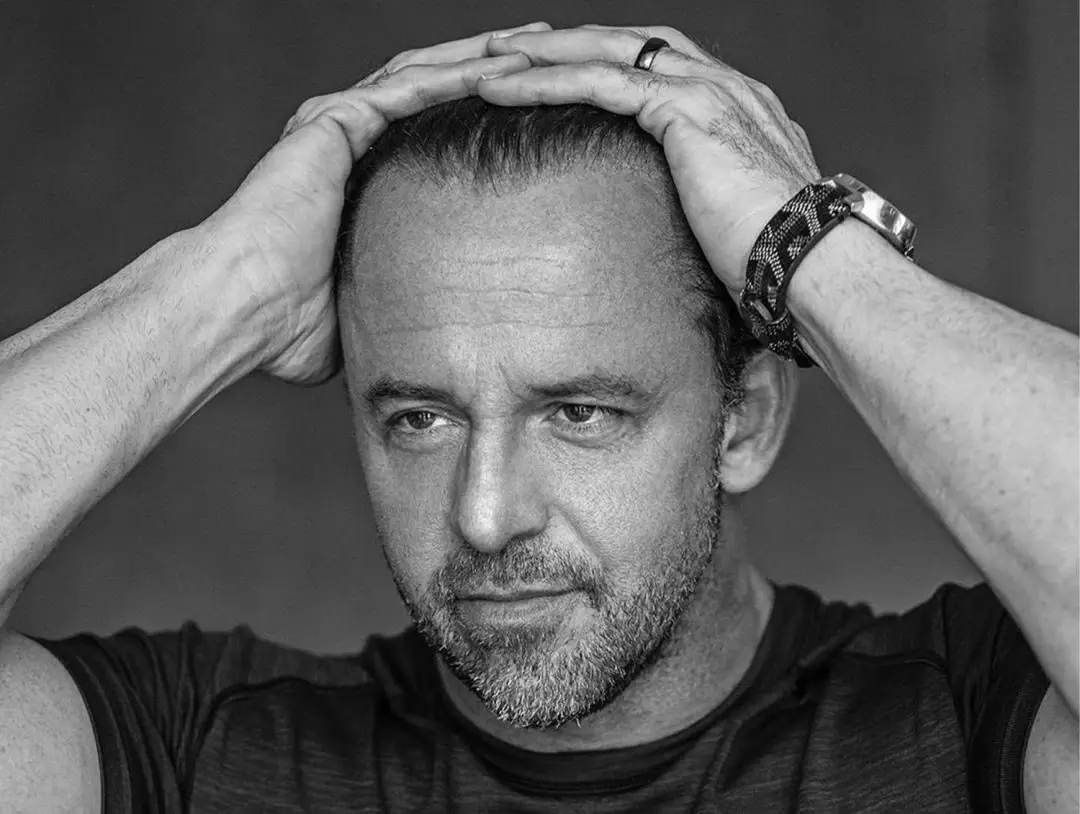 Amnio-Z (medical services, namely administering a protein-based shot) is a service offered at Ziering Medical that includes the administration of a protein-based injection into a patient's balding and thinning areas to stimulate hair regrowth. It is recommended as a stand-alone non-surgical hair restoration treatment option and also in combination with hair transplant surgery. It includes a liquid allograft of rich biologically active growth factors with amniotic origin known to enhance tissue regeneration and speed wound healing. The two primary cell lines in the amnion are human mesenchymal stromal cells (hMSC) and human amnion epithelial cells (hAEC). Both of these cells are considered to be pluripotent stem cells. The Amnio-Z shot does not require any anesthesia and is typically a series of three (3) injections unless the extent of a patient's hair loss and the size of the treatment zone does not warrant or require the full series. In this instance, one (1) or two (2) injections may suffice. Routine Amnio-Z treatments may be required to maintain results.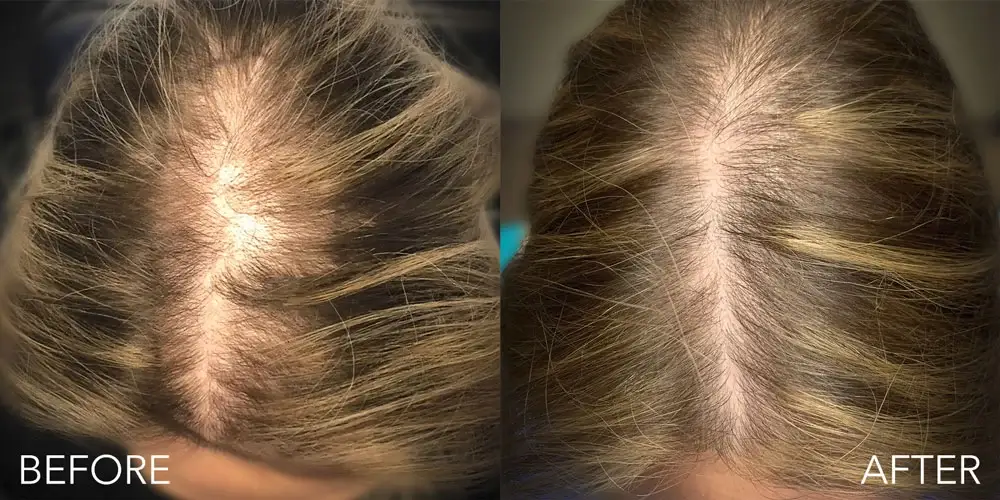 Amnio-Z results, pictured from above. 
STIMULATE TISSUE REMODELING – Regeneration of hair follicles
ANTI-INFLAMMATORY ACTIVITY – Aids with scalp recovery
STIMULATE CELL GROWTH/FORMATION
Short procedure time with no anesthesia, no blood drawn and no downtime .
Contents in Axolotl are found naturally in the body. 
Terminally irradiated acellular liquid allograft with no known adverse reaction.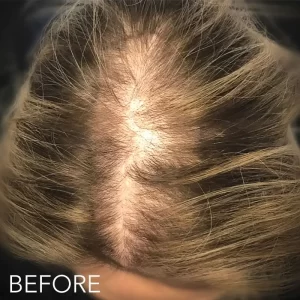 Initial Loading Dose: 2 Injections 
• Booster: 1 Injection 
• Maintenance Period: 1 Injection at 6 and 12 Months 
• Annual Maintenance: 1 Injection every 6-12 Months as needed Initial 
READY FOR THE NEXT CHAPTER OF YOUR LIFE?