All You Need to Know About Hairline Lowering Surgery (Forehead Reduction)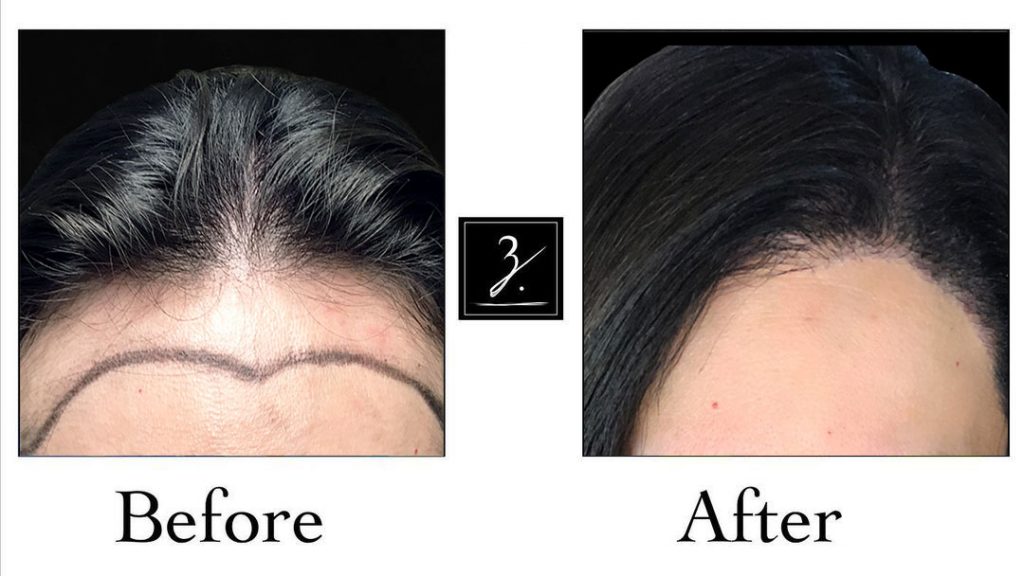 The forehead's appearance is essential in framing the face and enhancing its aesthetic appeal. However, some people are born with a high forehead, while others may experience a receding hairline due to pattern hair loss. If you're unhappy with your forehead's appearance, hairline lowering or forehead reduction surgery can be a great option to achieve a more natural-looking hairline.
What is Hairline Lowering Surgery?
Hairline lowering surgery, sometimes just called hairline surgery, is a cosmetic procedure that involves lowering the hairline to reduce the size of the forehead. This procedure is popular among men and women who have a high forehead or those who want to restore their receding hairline due to hair loss. In addition, transgender patients transitioning from male to female may desire a more feminine appearance and opt for hairline-lowering procedures that enhance the aesthetics of a female face.
Hairline Lowering Surgery Techniques
Scalp advancement and hair transplant are the two techniques commonly used in hairline-lowering surgery.
The first option involves removing a strip of scalp from the front of the head and pulling the remaining scalp forward. This technique is less common than a hair transplant and has several limitations. The results of scalp advancement can look unnatural, and it is challenging to create a natural-looking hairline, which is why we don't prefer this technique.
More patients are opting for hair transplants as the only method for lowering their hairline. There are two hair transplant techniques that can be used to create an aesthetically pleasing hairline: follicular unit excision (FUE) and Microscopically Dissected Elliptical Excision (MDEE), formerly known as Follicular Unit Transplantation (FUT).
Both techniques involve harvesting hair follicles from the back of the head and transplanting them to the forehead to recreate the hairline. They provided a more natural-looking hairline, making it the preferred technique for forehead reduction surgery. FUE is recommended for patients who require lesser hair grafts while MDEE is more ideal for patients with more advanced hair loss.
Ideal Candidates for Hairline Lowering Surgery
If you want to restore your hairline or reduce the size of your forehead and are healthy, you may be a good candidate for hairline surgery. However, you will need to have a consultation with one of our surgeons at Ziering Medical who will evaluate your medical history and determine your candidacy for the procedure.
The timeline for results varies, with some patients seeing results within a few weeks. Our patients report increased self-esteem and confidence after their procedure. However, follow-up care is crucial to ensure that the results are maintained.
Get the Procedure at the Best Hair Transplant Clinic.
If you want to know more about hairline-lowering surgery, there's no better way to do that than to talk to our award-winning hair transplant surgeons at Ziering Medical. Your Ziering physician will walk you through the entire process and will recommend the best course of action for you.
Why wait? Call us to book your appointment and start your journey to hair confidence today! We have clinics in Beverly Hills, Newport Beach, New York, and Greenwich.
If you're wondering whether you're a good candidate for an eyebrow transplant, call us to book a consultation at Ziering Medical. We serve patients in Beverly Hills, Newport Beach, New York, and Greenwich.